Darrell Hammond Named New Saturday Night Live Announcer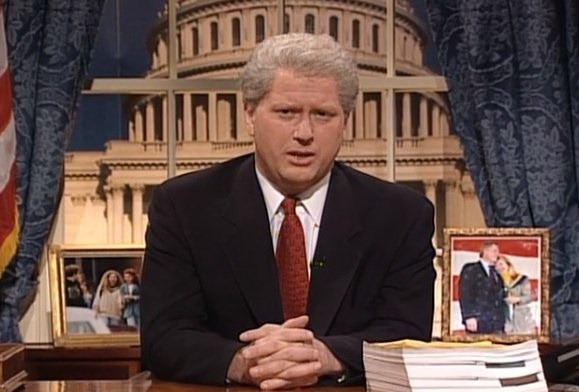 As you probably know, radio and television announcer Don Pardo died on August 18th 2014 at age 96. Pardo was the announcer on a ton of NBC shows, including The Price Is Right, Jackpot, Jeopardy!, Three on a Match, Winning Streak and NBC Nightly News. His longest, and most well known announcing job was Saturday Night Live, a gig he held from the show's 1975 debut until his death (39 seasons). Who is going to replace Don Pardo as the second announcer in SNL history? Find out more about the Darrell Hammond SNL announcer news after the jump.
Former cast member Darrell Hammond will become the new Saturday Night Live announcer as the show debuts its 40th season on September 27th 2014. Hammond was a Saturday Night Live cast member from 1995 to 2009, and holds the record of making more SNL appearances than any other cast member in the history of the show (280 appearances — 272 as a cast member and 8 cameos since). All of this makes Hammond the perfect person to replace Pardo on the sketch comedy series.
In an interview with The New York Times, creator and executive producer Lorne Michaels said, "I'm really happy about it. I think it will be good to have Darrell doing his own separate thing."
Below you can watch a video of Don Pardo talking about his replacement, and more specifically the night Darrell Hammond filled in for him on SNL: