Dennis Haysbert Books 'Dead Rising' And 'Ted 2'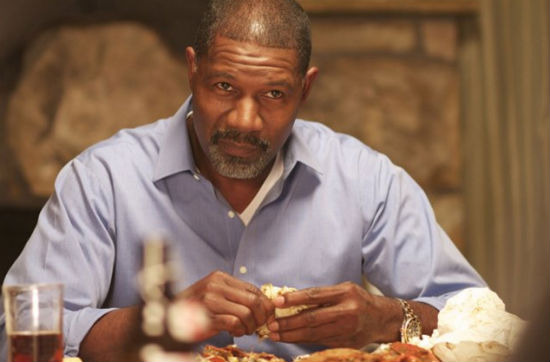 Dennis Haysbert has been all over the place in 2014, and now he's taking steps to ensure he'll be everywhere in 2015 as well. He's just booked two very different projects: the zombie video game adaptation Dead Rising, and the raunchy comedy Ted 2. Hit the jump for more on both roles.
Tim Carter wrote the Dead Rising movie script and Lorenzo di Bonaventura is executive producing. The first release from Legendary's digital arm, Dead Rising will premiere exclusively on Crackle in the U.S. before getting a multi-platform release on SVOD, VOD, DVD, and TV.
Haysbert's other new gig is a more minor one. He'll cameo in Ted 2, though details on his specific character have not been revealed. The R-rated comedy sequel reunites Mark Wahlberg and Seth MacFarlane (who's also directing) as human man John and his stuffed teddy bear BFF Ted. Amanda Seyfried stars as John's love interest and Morgan Freeman recently signed on as Ted's lawyer.
MacFarlane reportedly wanted to line up a string of high-profile celebrity appearances for the film, and Haysbert seems to fit that bill. Shooting on Ted is already underway in Boston for a June 26, 2015 release.
The 24 vet / Allstate pitchman was heard in DreamWorks Animation's Mr. Peabody and Sherman this spring, and then seen in the romcom Think Like a Man Too this summer. He followed that up with Sin City: A Dame to Kill For, in which he took over for the late Michael Clarke Duncan in the role of Manute.
And he still has two more movies coming up this year. Jason Reitman's Men, Women & Children opens October 1, followed quickly by the Sundance hit comedy Dear White People on October 17. Like I said, all over the place.