Kate Mara Offered Role In Ridley Scott's 'The Martian'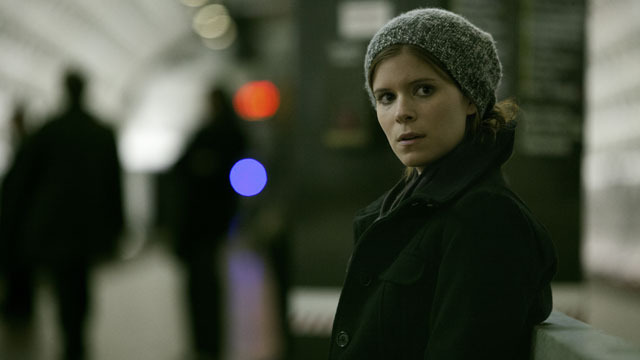 The Martian was originally an e-book by Andy Weir, then it became a screenplay by Drew Goddard (The Cabin in the Woods) and now that script is the basis for a film directed by Ridley Scott. The concept is a perfect elevator pitch: an astronaut stranded on Mars must survive after a dust storm forces his crew to evacuate, thinking him dead. Matt Damon plays the main astronaut, but this isn't quite a one-man show. The early presence of the rest of the crew, along with flashbacks and other narrative devices offer roles for many other actors. Now Kate Mara (House of Cards) has been offered a role, and Mackenzie Davis (Halt and Catch Fire) is in final talks for a part.Jessica Chastain and Kristin Wiig are also expected to play roles in the film, though we don't know if this offer to Mara is for one of the same gigs they were in line for.Deadline says that one offer is out to Mara, but doesn't offer any details of her role. (A Deadline commenter mentions that she's very obviously perfect for one role in the book. Not having read the novel, I can't guess at that. When Germain and I rendezvous in Austin shortly I'll pick his brain on that front, if one of you doesn't beat us to the detail in the comments here.)The Wrap, meanwhile, says that Davis will play "a small but crucial role" without any further details. The site also says that Chastain is locked, but has no other data on the rest of the cast.The Martian will hit theaters thanks to Fox on November 25, 2015.
Six days ago, astronaut Mark Watney became one of the first people to walk on Mars. Now, he's sure he'll be the first person to die there. After a dust storm nearly kills him and forces his crew to evacuate while thinking him dead, Mark finds himself stranded and completely alone with no way to even signal Earth that he's alive—and even if he could get word out, his supplies would be gone long before a rescue could arrive. Chances are, though, he won't have time to starve to death. The damaged machinery, unforgiving environment, or plain-old "human error" are much more likely to kill him first. But Mark isn't ready to give up yet. Drawing on his ingenuity, his engineering skills—and a relentless, dogged refusal to quit—he steadfastly confronts one seemingly insurmountable obstacle after the next. Will his resourcefulness be enough to overcome the impossible odds against him?