Former Doctor Who Boards 'Pride And Prejudice And Zombies'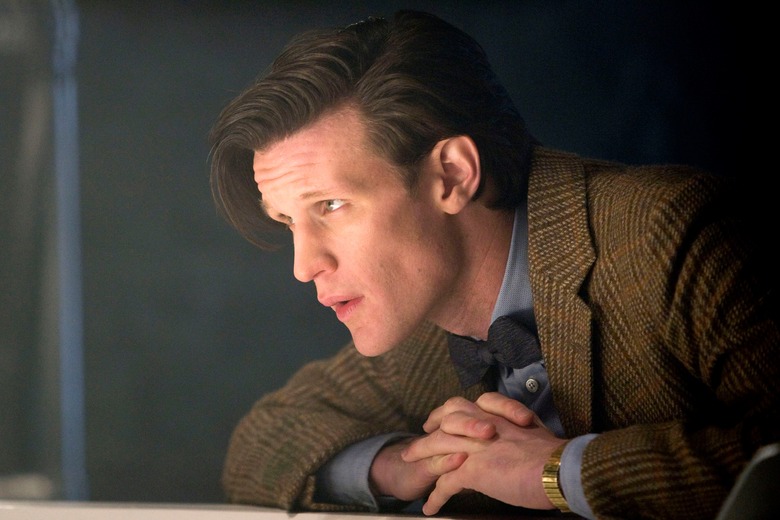 Matt Smith's Doctor Who days are behind him, but his days of battling monsters are not. The former Eleventh Doctor has signed on for Pride and Prejudice and Zombies, Burr Steers' adaptation of Seth Grahame-Smith's parodic take on the Jane Austen classic.
He joins a big cast of mostly British up-and-comers including Lily James, Sam Riley, Jack Huston, Bella Heathcote, and Douglas Booth. Hit the jump for more on the Matt Smith Pride and Prejudice and Zombies story.
According to THR, Smith is set to play Mr. Collins, Elizabeth's clergyman cousin who needs a wife. He sets his sights on Elizabeth, much to her annoyance. The character was played by Tom Hollander in Joe Wright's 2005 Pride and Prejudice adaptation, and by David Bamber in the 1995 miniseries.
Riley plays Fitzwilliam Darcy, Elizabeth's eventual love interest. Huston is George Wickham, a charmer who also has the hots for Elizabeth. Heathcote is Elizabeth's sister Jane, and Booth is her love interest Mr. Bingley.
Pride and Prejudice and Zombies has had a rough time making it to the big screen. Grahame-Smith's book was initially a hot property, sparking a bidding war before it even hit shelves. However, it had trouble getting talent to stick. Over the next several years, it was a veritable revolving door of high-profile actresses and filmmakers.
Steers finally signed on last year, with Lily Collins attached to the lead. She quietly dropped out at some point to be replaced by Lily James. Casting really started picking up momentum this summer.
Smith is coming off of a four-year run as the title character on Doctor Who, and the Ryan Gosling-directed indie Lost River. He recently wrapped Terminator: Genisys, which opens next summer.