Martin Campbell In Talks For 'Hunter Killer'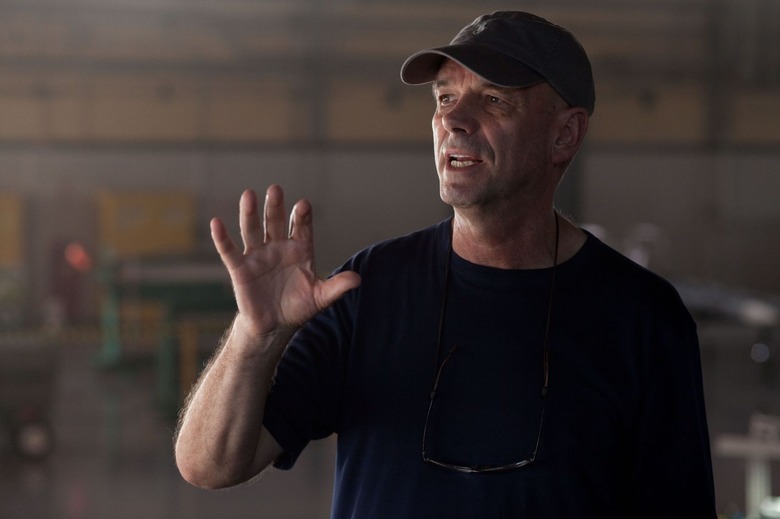 Casino Royale director Martin Campbell is getting back into the espionage game. He's in early talks to direct Hunter Killer, based on the novel Firing Point by George Wallace and Don Keith. Hit the jump for more on the Martin Campbell Hunter Killer news.
That didn't work out either, and earlier this year it was reported that Steven Quale (Into the Storm) would be taking over the helm. There's no word on why that version failed to take off, but as of today, TheWrap says Campbell is circling.
The script by Jamie Moss, John Kolvenbach, and Arne Schmidt centers on a rogue Russian military leader's attempt to start World War III. The only people who can stop him are an inexperienced submarine captain and an elite Navy special forces team.
No casting is currently in place, although Gerard Butler and Sam Worthington were circling the previous version from Fuqua. Neal Moritz (of the Fast & Furious movies), Toby Jaffe (of the Total Recall remake), and Ryan Kavanaugh (The November Man) are producing. Tucker Tooley (The Fighter) will executive produce.
If Campbell closes the Hunter Killer deal, it'll be his first film since 2011's Green Lantern — though he's done some TV work since then, including the premiere episode of the military drama Last Resort. That one also happened to involve a submarine caught up in global conflict.
Campbell's other credits include the Mel Gibson thriller Edge of Darkness, two Zorro movies (1998's Mask of Zorro and 2005's Legend of Zorro), and the first films of two different Bond eras (1995's GoldenEye and 2006's Casino Royale).