'Lucifer' TV Series Based On 'Sandman' Character Coming From Fox And DC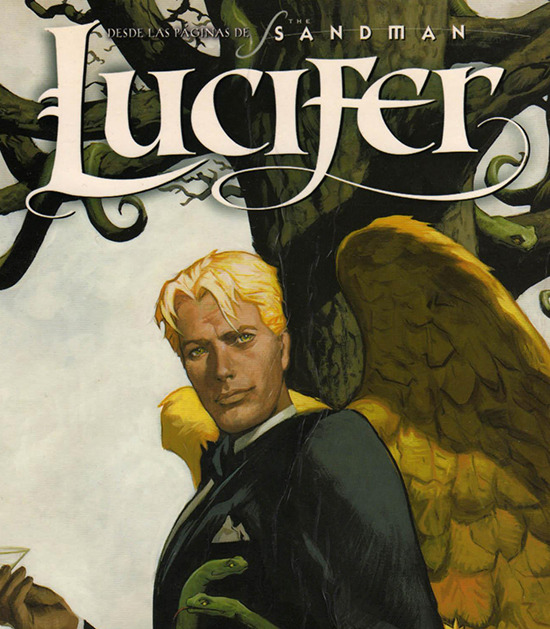 Warner Bros and DC are really going all-out with TV series. In addition to Arrow, The Flash, Gotham, Constantine, the new Teen Titans-based Titans, Supergirl, and the possibility of a Wonder Woman show, there's now another. Fox and the other companies are partnering on a Lucifer TV series. This version of Lucifer is based on the conception of the character created by Neil Gaiman for Sandman, which was in turn inspired by Milton's depiction of him in Paradise Lost, and which was eventually spun off into his own Vertigo series written by Mike Carey. 
Deadline reports that this would be essentially Gaiman's Lucifer, saying,
...the TV series, written and executive produced by Kapinos, centers on Lucifer who, bored and unhappy as the Lord of Hell, resigns his throne and abandons his kingdom for the gorgeous, shimmering insanity of Los Angeles, where he opens an exclusive piano bar called Lux.
The exec producer mentioned there is Californication creator/executive producer Tom Kapinos, who is working with DC and Warner Bros. TV on the show. Fox has given a put pilot commitment to the series, meaning it has to air the pilot or incur serious financial penalties.
That hire means that the guy who did Californication is doing a show about Lucifer making his way through California, and that makes a weird sort of perfect sense.
This version of Lucifer was introduced early in Sandman. His first appearance there was very much as an antagonist. But in the 'Season of Mists' storyline, Morpheus, the personification of dreams, goes to Hell in an attempt to free Nada, a woman he had imprisoned there centuries earlier.
In Hell Morpheus finds Lucifer to be surprisingly accommodating, and in fact receives a strange gift from the fallen angel: the key to Hell. Lucifer bails on his gig as ruler of that realm, leaving the choice for a new ruler to Morpheus. Eventually, after a stint in Australia, Lucifer sets up shop in Los Angeles as described above.
A Lucifer TV series could be one way to introduce Sandman characters without diving full-on into a series based entirely on Gaiman's stories. But with a big-screen Sandman developing and WB maintaining different lines of continuity between TV and film projects, don't expect that to happen.