Superhero Bits: Gotham, Avengers: Age Of Ultron, Guardians Of The Galaxy, Flash, Arrow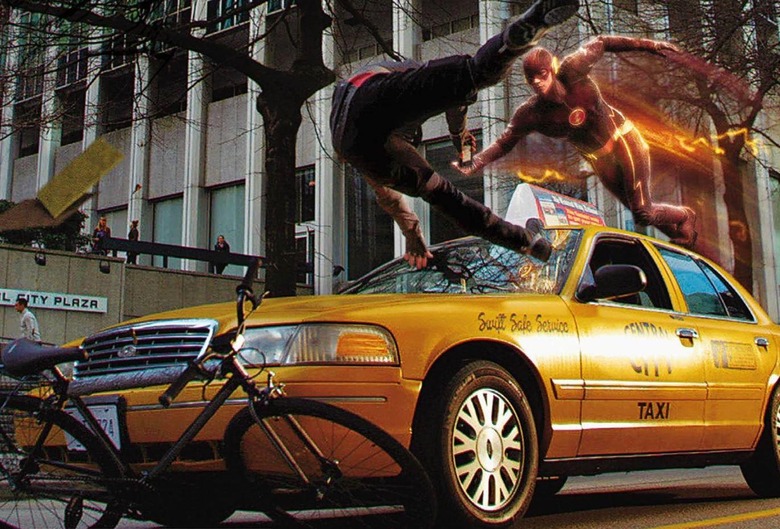 Want to see four Gotham TV spots including one that's in 3D? Has someone already created an everything wrong with Guardians of the Galaxy video? Whose mask is Jeremy Renner wearing on the set of Avengers: Age of Ultron? Could Ant-Man's story play into the mega sequel? Do you want Groot's cell phone number? What is Robert Downey Jr. teasing on Twitter? Read about all this and more in today's Superhero Bits.
Watch three new TV spots for Gotham back to back to back.
Check out three DC Nation: Shazam short films at this link.
James Gunn posted this image from a deleted scene from Guardians of the Galaxy. Read the context here.
Adam West will be at NYCC to promote Batman: The Complete Series.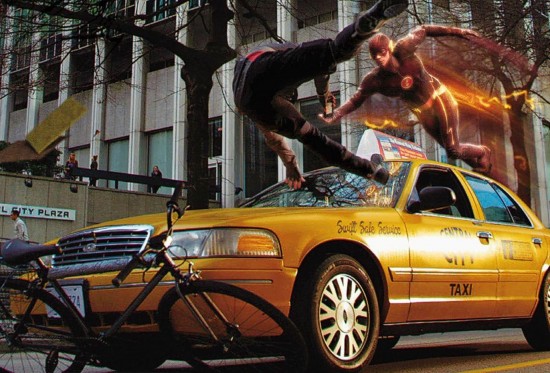 New still image from The Flash.
Robert Downey Jr. promised a Twitter surprise on Wednesday. It's probably for The Judge, but maybe Avengers: Age of Ultron?
I honestly can't tell if this video, Everything Wrong With Guardians of the Galaxy, is being serious or joking. Probably the latter, but it leans too much into the former.
James Gunn surprised some cosplayers at Dragon Con recently.
Due to the amount of graphics and images included in Superhero Bits, we have to split this post over TWO pages. Click the link above to continue to the second page of Superhero Bits.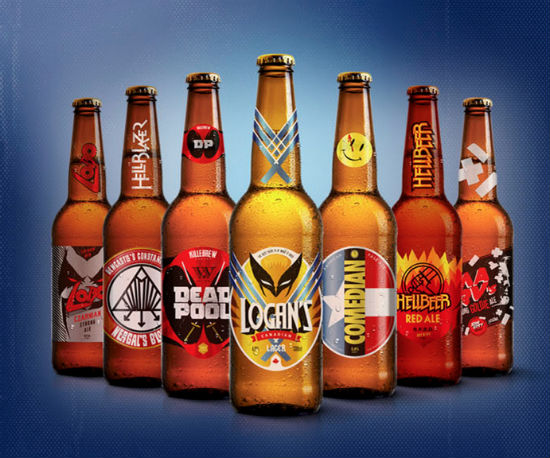 Artist Butcher Billy designed beer labels based on superheroes. See close ups here.
Cinemablend thinks a specific wording in the Avengers: Age of Ultron plot synopsis hints at Ant-Man.
Apologies for another Gotham clip, but this is pretty cool. It's goes a little out of the box.
Check out the Arrow season 2 gag reel from Spoiler TV.
Jeremy Renner posted this funny photo from the set of Avengers: Age of Ultron, showing one of the Scarlett Johansson masks used on set.
iTunes posted a new clip from Agents of S.H.I.E.L.D. season 2.
What happens when villains go to a bar and hangout? They talk about their costumes, of course.
You can now text Groot. Read more and get the number here.