First Look At Sharlto Copley In 'Powers', PlayStation's Superpowered Cop Drama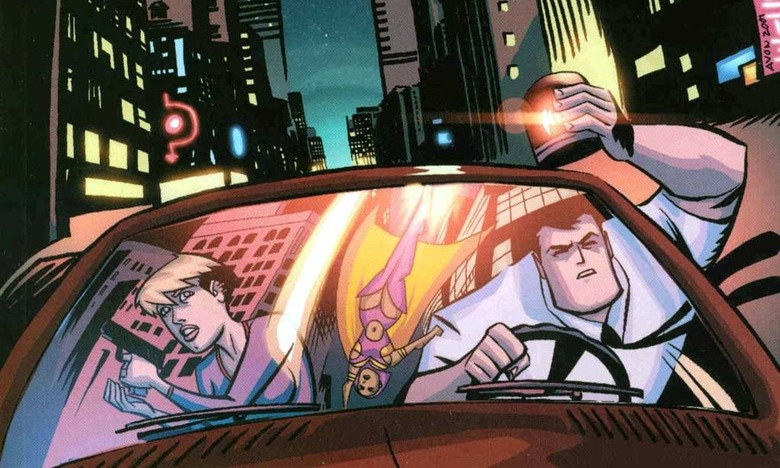 After so, so many years of trying, Brian Michael Bendis and Michael Avon Oeming's Powers is finally coming to the screen this December thanks to Sony's PlayStation Network. Sharlto Copley and Susan Heyward lead the cast as two cops who specialize in cases involving "Powers," i.e., people with superpowers.
Shooting on the sci-fi cop drama began about a month ago, and today the first pic of Copley and Heyward in character has finally been released. Hit the jump for your Powers first look.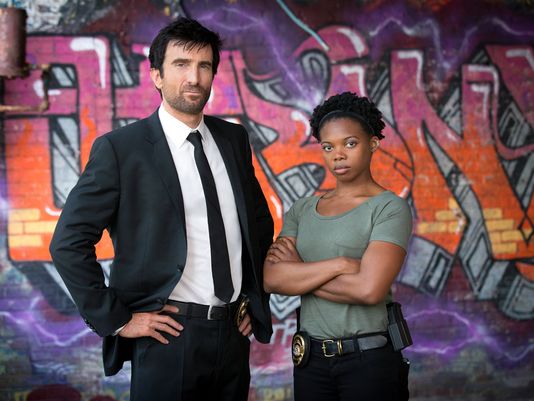 The first original show from the PlayStation Network, Powers is in its fourth week of shooting in Atlanta. David Slade is directing the first two episodes, out of ten total. The first season will debut sometime in December. Bendis serves as executive producer.
Like Bendis and Oeming's series, Powers teams former superhero Christian Walker (Copley) with talented rookie Deena Pilgirm (Heyward). But don't expect the TV series to be overly precious about the source material. While showrunner Charlie Huston says the "amazing fireball" Heyward is a perfect match for Deena from the comics, Copley's take on Walker is much more stoic than the books'.
Other characters include Michelle Forbes' Retro Girl, a timeless, ageless hero. "I love the idea of a mature Retro Girl, someone who's been at the top forever and ever and ever, and having that not just be an internal thing but be something we're fully aware of the first time we see her," said Huston. Eddie Izzard, Noah Taylor, Olesya Rulin, Max Fowler, and Adam Godley also star.
Bendis and Oeming's Powers first hit shelves in 2000, and was optioned by Sony Pictures shortly afterward. Originally the plan was to make a film, but after a few years the project morphed into a TV series. FX greenlit a pilot in 2009, but ultimately passed. Once that version died, the current iteration started to take shape.