'Interstellar' Poster Sends Matthew McConaughey Beyond The Ends Of The Earth [Updated]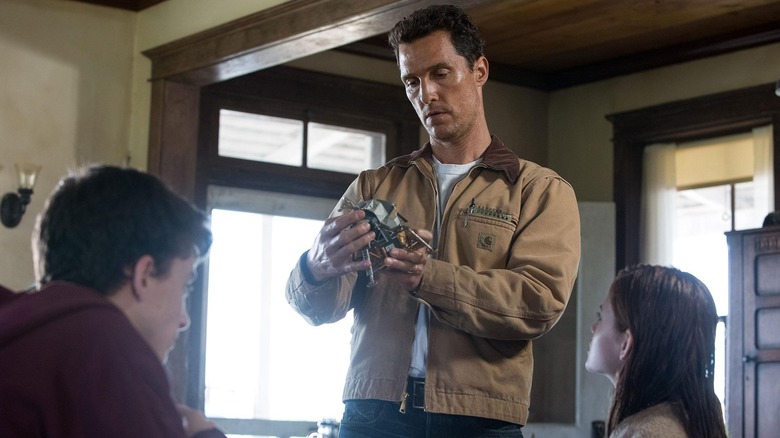 Great directors can get their actors to go to the ends of the Earth for them. In Interstellar, Christopher Nolan inspires his to go beyond.
Well — not literally, since we assume the film was still shot on Earth. But the film definitely sends them off-planet. And so does the new Interstellar ad, which shows star Matthew McConaughey in a strange alien landscape. Hit the jump to see the new Interstellar poster.
Update: We've now got two new Interstellar posters. One shows a vision dramatically different from the ice planet image. We'll assume it isn't a spoiler, given the fact that the shot is front and center on a new poster.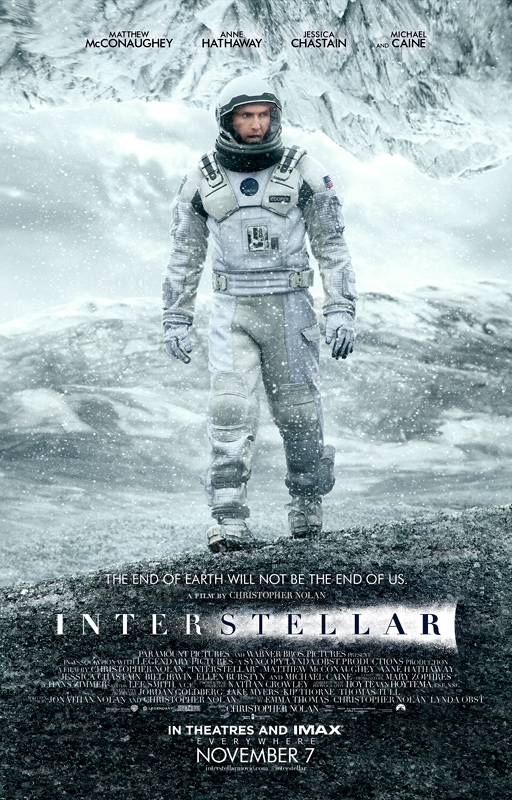 So, what does the poster tell us about Nolan's mysterious new movie? Not much. It seems a safe bet that this snowy backdrop is not planet Earth, given that McConaughey is in a space suit, but it doesn't give us much of a clue as to what planet it is, or what he's doing there, or what he's found since arriving.
What we do know is that Interstellar takes place on a dying planet Earth, where resources are scarce. Humanity's last hope is a newly discovered wormhole that allows for faster and further space travel. A group of explorers are sent off-world to look for solutions, including McConaughey's Cooper and Anne Hathaway's Brand.
The most surprising thing about the Interstellar marketing so far is how emotional the film looks. Nolan can be kind of a chilly director, but the trailers so far have emphasized Cooper's connection with his daughter Murph (Mackenzie Foy). Even the first teaser poster shows what appears to be Cooper and Murph's silhouettes. Murph doesn't appear here, but let's not forget that Cooper does what he does for her.
Update: Here's the new IMAX poster, which landed on Friday August 19. We've got a pretty good idea that the film finds McConaughey and crew leaving Earth in part because water is dangerously scarce. So this planet could be a dream.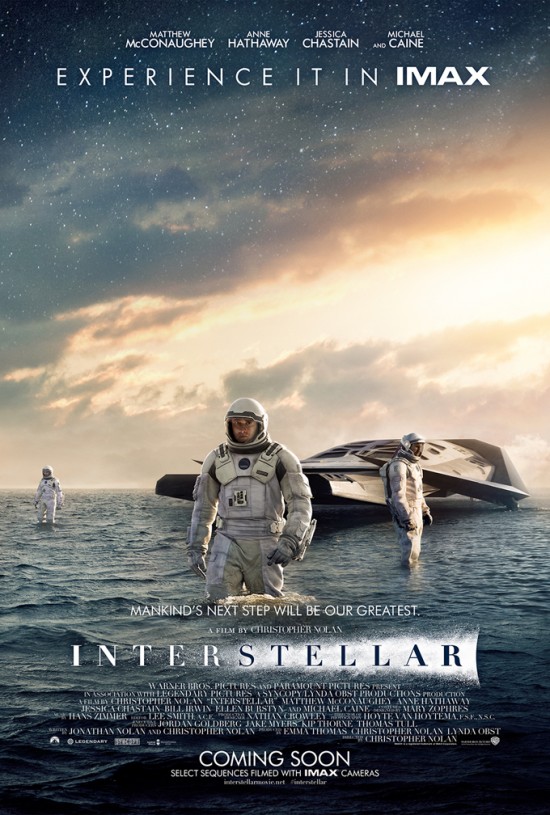 And here's one more new poster, which comes from the film's official Twitter account.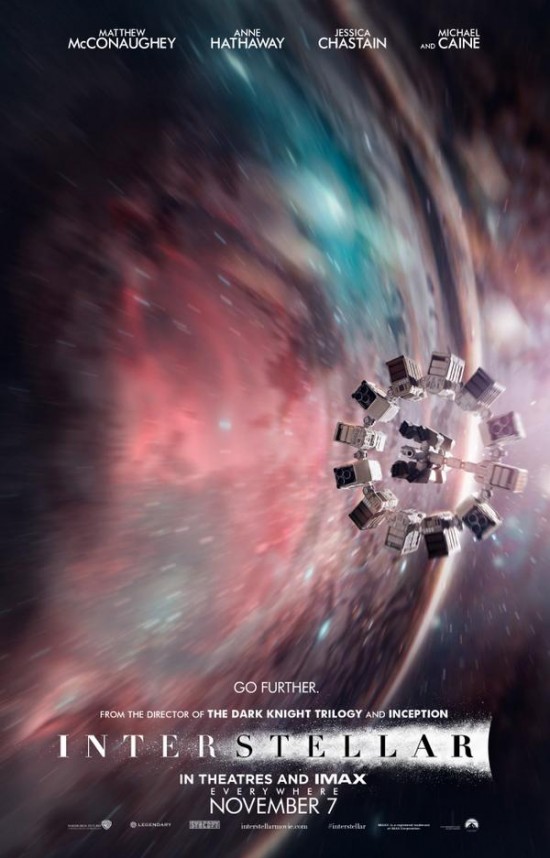 Interstellar lands in theaters November 7. Jessica Chastain, Ellen Burstyn, Casey Affleck, Bill Irwin, David Gyasi, David Oyelowo, Wes Bentley, Michael Caine, and John Lithgow also star.
Interstellar chronicles the adventures of a group of explorers who make use of a newly discovered wormhole to surpass the limitations on human space travel and conquer the vast distances involved in an interstellar voyage.