Watch Martin Scorsese's Commencement Speech To The 2014 NYU Tisch School Of The Arts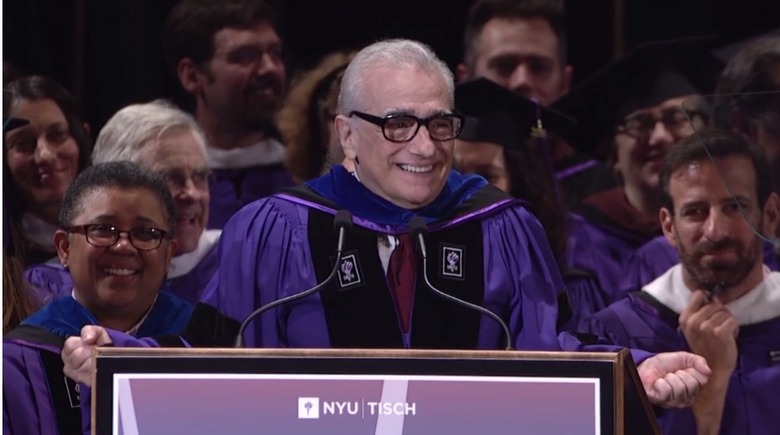 Martin Scorsese gave the commencement address to the 1,275 members of the 2014 graduating class of the NYU Tisch School of the Arts during a ceremony at Radio City Music Hall on May 23rd, 2014. Tisch School of the Arts recently put the whole Martin Scorsese commencement speech online for everyone to watch. Martin Scorsese tells the story of how he ended up at NYU, his misadventures in learning about movies. He also tell stories of the frustrating days on film shoots from his nightmares, his first meeting with Elia Kazan in the late 1960's, a horrifyingly cruel response to his student film, and how awards and success will come and won't, in varied degrees at various different moments. Watch the 30 minute Martin Scorsese commencement speech now embedded after the jump.
Martin Scorsese Commencement Speech 2014
Martin Scorsese is actually a two-time NYU graduate, having received his B.A. in English from CAS in 1964 and his M.F.A. in Film from Tisch in 1966, one year after the school was founded. He also spent some some time teaching at Tisch, where his students included future filmmakers Oliver Stone and Jonathan Kaplan.