'I Know What You Did Last Summer' Remake In The Works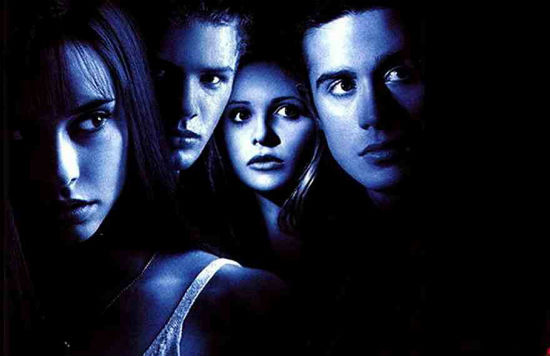 Well, it's official. Hollywood has apparently exhausted all of the classic horror remakes of the Seventies and Eighties because they've moved to the Nineties. Sony Pictures has begun to develop a remake of I Know What You Did Last Summer, the 1997 hit originally written by Scream writer Kevin Williamson. The remake will be written and produced by Oculus filmmaker Mike Flanagan, based on the 1974 novel by Lois Duncan that inspired Williamson's script. Sony wants the film on the fast track for release in 2016.
Deadline broke the news of the I Know What You Did Last Summer remake. They believe the film can be done fairly cheaply, which means the name recognition and genre audience should turn the film into a decent little hit. The 1997 film was a big hit, grossing $125 million worldwide, though its sequel – I Still Know What You Did Last Summer – failed to perform up to those standards.
Flanagan is the most exciting part of this equation. His latest film, Oculus, was an inventive and fun entry into the horror genre that exhibited some real skills on the page and behind the camera. The idea of I Know What You Did Last Summer is pretty well-tread territory as a group of friends is stalked and killed after they cover up a car accident. With a little innovation around it though, there's no reason why it can't work.
The odd thing here is that first sentiment. Hollywood is remaking semi-successful horror franchise from the Nineties. Not only the Nineties, the late Nineties at that and far from the best of the bunch. I Know What You Did Last Summer was pretty much just one of the first and most successful reactions to the success of Williamson's Scream series, which blended horror convention with pop culture savvy. We've got to a point where that kind of self-reference doesn't seem to be a sure the trend in horror any more (look at the success of the series The Conjuring versus the quirky Scream 4 for example) so it'll be interesting to see where Flanagan goes with this.
Did you imagine you'd see an I Know What You Did Last Summer remake so soon?