See Early Concept Art Of The Collector's Museum In 'Guardians Of The Galaxy'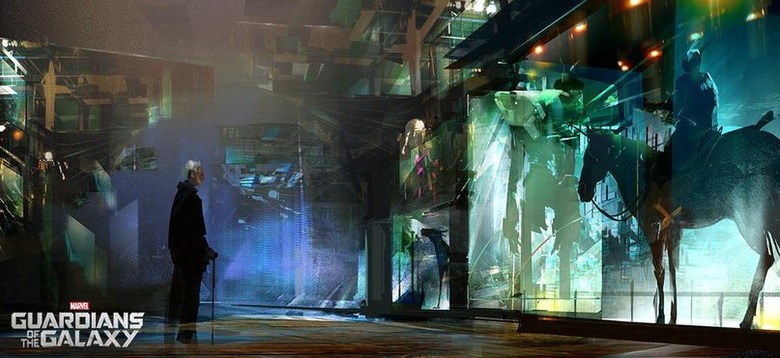 In a detail-rich movie, one of the most crazy detailed bits of Guardians of the Galaxy was the Collector's museum. Packed with relics from across the galaxy, I expect the Collector's place is one of the first locations most fans will be excited to freeze-frame through one we have the film on blu. Before that disc release, we can see some alternate visions of the place thanks to a set of early Collector concept art.
Richard Anderson, who also did concepts for Thor: The Dark World, created concept art for Marvel's Guardians of the Galaxy that shows a few different visions of the Collector's place. One really calls back to a signature shot in Raiders of the Lost Ark, while the others show additional views of the alien's massive hoard of stuff.
Collector Concept Art
Images via Richard Anderson, by way of Comic Book Movie.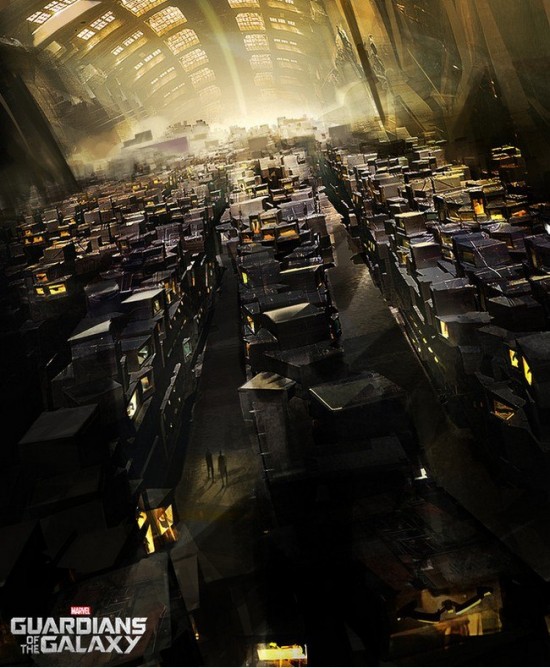 Guardians of the Galaxy is now open almost everywhere on Earth, with with Chris Pratt, Zoe Saldana, Dave Bautista, featuring Vin Diesel as the voice of Groot, Bradley Cooper as the voice of Rocket, Lee Pace, Michael Rooker, Karen Gillan, Djimon Hounsou, with John C. Reilly, Glenn Close as Commander Rael and Benicio del Toro as The Collector.
From Marvel, the studio that brought you the global blockbuster franchises of Iron Man, Thor, Captain America and The Avengers, comes a new team—the Guardians of the Galaxy. An action-packed, epic space adventure, Marvel's "Guardians of the Galaxy" expands the Marvel Cinematic Universe into the cosmos, where brash adventurer Peter Quill finds himself the object of an unrelenting bounty hunt after stealing a mysterious orb coveted by Ronan, a powerful villain with ambitions that threaten the entire universe. To evade the ever-persistent Ronan, Quill is forced into an uneasy truce with a quartet of disparate misfits—Rocket, a gun-toting raccoon, Groot, a tree-like humanoid, the deadly and enigmatic Gamora and the revenge-driven Drax the Destroyer. But when Quill discovers the true power of the orb and the menace it poses to the cosmos, he must do his best to rally his ragtag rivals for a last, desperate stand—with the galaxy's fate in the balance.