'Bond 24' Will Shoot In December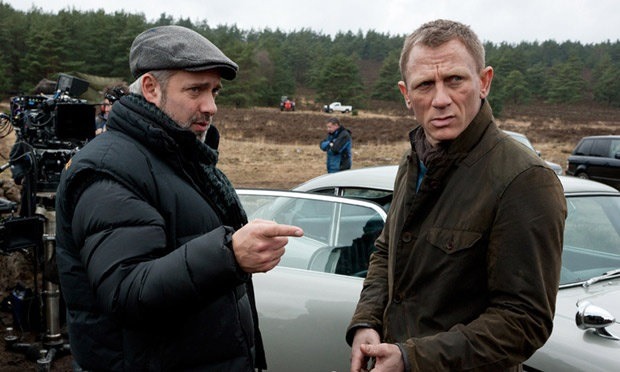 Sony could've followed up the massive success of Skyfall with a quickie sequel. Instead, they've taken their time getting the right cast, crew, and story together. (Including Skyfall director Sam Mendes.) Now, two years after Skyfall first landed in theaters, they've finally set a date to start shooting Bond 24.
According to a new report making the rounds, the new adventure will enter production in December for release next fall. Hit the jump to get the latest details and catch up on what we know about Bond 24 so far.
Mendes is directing Bond 24 from a script written by John Logan and rewritten by Neal Purvis and Robert Wade. The trio previously worked together on Skyfall. Logan had been set to write Bond 24 by himself, but Purvis and Wade were brought back on board to punch up the script after some "polite turmoil" behind the scenes. Which, yes, is the most British explanation ever.
The hiring of Purvis and Wade delayed the Bond shoot date. The project was originally expected to go in front of the cameras in October. The December start puts Bond 24 on kind of a tight schedule, as it's scheduled to open October 23, 2015 in the U.K. and November 6, 2015 in the U.S. In comparison, Skyfall opened the same weekends in 2012 but started lensing in early November 2011.
As is typical for big blockbuster sequels, plot details are officially being kept under wraps. However, as is also typical for big blockbuster sequels, plenty of rumors and reports have been flying around anyway. Mendes himself has indicated Bond 24 will be "the second part of a two-part story," continuing the character development from Skyfall.
A casting call last month revealed that the filmmakers had an "iconic" baddie in the vein of Oddjob or Jaws in mind. Meanwhile, another rumor earlier this year indicated a "troubled" Scandinavian love interest for Bond — though the female lead will be a British woman. No new cast members have been announced as of yet, but Penélope Cruz, Léa Seydoux, and Chiwetel Ejiofor are among those who've been rumored.