4D 'Big Hero 6' Preview Coming To Disneyland September 26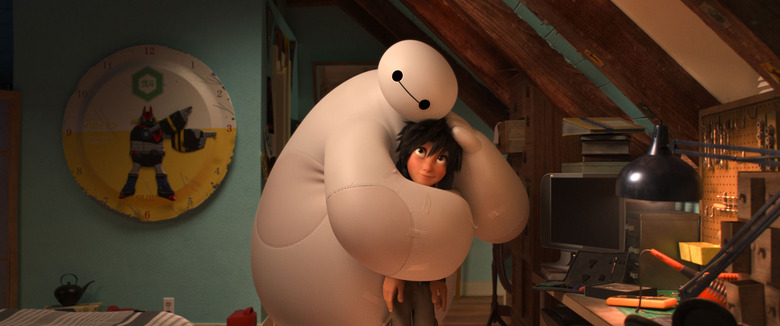 Two of the most recent Disney movies, Guardians of the Galaxy and Maleficent, were both massive hits. Among the few things those films have in common is they both held 4D previews at Disneyland/California Adventure in Anaheim, CA. This probably didn't have any direct effect on the success of the films, but if it ain't broke, why fix it? Disney just announced they'll be giving the same 4D sneak-preview treatment for their next film, Big Hero 6. Read more about the Big Hero 6 Disney event below.
The Disney Parks Blog broke the news of the event, which will start September 26 at the Magic Eye Theater in Tomorrowland at Disneyland. Yes, that means diehard fans are going to have to wait a few more months until Captain EO returns to the space. But it will return.
In both cases with Maleficent and Guardians of the Galaxy, about 15 minutes of the film were shown followed by a montage from the rest of the movie. Each has smoke, water and rumbling effects to bring the audience into the film. For Maleficent, it was the scene where the character visits the kingdom and curses the princess. For Guardians, it was the opening credits sequence, where Star Lord dances his way to the orb.
Here's the plot description of Big Hero 6, and if you want to learn more about it, check out our visit to the studio.
From Walt Disney Animation Studios comes "Big Hero 6," an action-packed comedy-adventure about the special bond that develops between young prodigy Hiro Hamada and his closest companion, a robot named Baymax. When a devastating event befalls the city of San Fransokyo and catapults Hiro into the midst of danger, he turns to Baymax and a group of friends, whom he transforms into a band of high-tech heroes, to help uncover a mystery and save the day.
Big Hero 6 opens November 7.