'Peaky Blinders' Season Two Trailer Features Tom Hardy And Cillian Murphy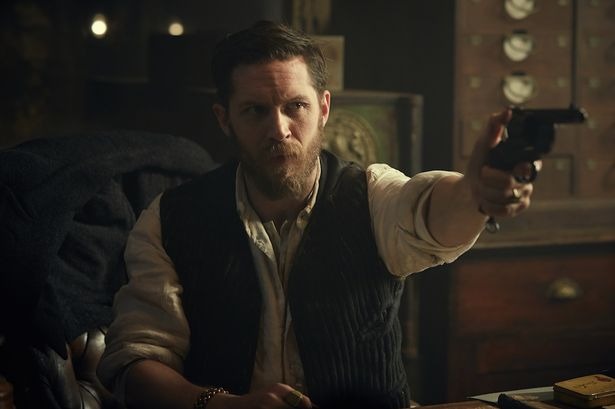 The first season of British gangster series Peaky Blinders has flown under the radar of many viewers in the US, despite starring Cillian Murphy and Sam Neill. Expect the show to experience a huge uptick in interest soon, however, as the second season will also feature Tom Hardy. The show was created by Steven Knight, who writes and produces. He also happens to be the guy who directed Hardy in Locke; that connection probably didn't hurt when it came to bringing Hardy into the fold. Check out a bearded Hardy and some of the season two action in the Peaky Binders trailer below.
The show is based on true stories of a broad gangster set from Birmingham who ran in the streets from the late 1800s to the years after WWI. Legend says the name "peaky blinders" comes from a practice of sewing razor blades into hat brims, but that is a debatable fact. Nice story, though.
Regardless, the show features gang leader Tommy Shelby (Murphy), and follows his conflict with Chief Inspector Chester Campbell, a detective who travels from Belfast to Birmingham to clean up the city. This season season picks up after a big cliffhanger ending to the first, and sees Shelby attempting to expand his influence to London, even as a man from his past (Hardy) offers some new challenges.
If the song in this trailer sounds familiar, that's because it is 'Young Man Dead' by the Black Angels. You've heard it in the True Detective promos and in several other trailers and various media as well.
The UK premiere date has not yet been announced. The Weinstein Company has US rights, we don't have an air date from TWC, either. More info can be found at http://www.bbc.co.uk/peakyblinders. Of the second season, the BBC only says "Cillian Murphy returns to BBC Two for the second series of Peaky Blinders. It's time to make some real money."