Was That A Punisher Cameo In 'Captain America: The Winter Soldier'?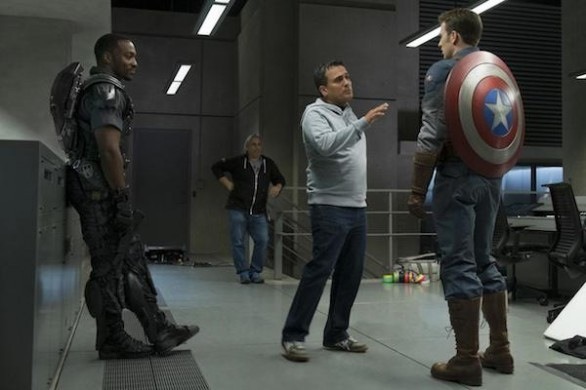 Between Black Widow, Falcon, Nick Fury, and of course Cap himself, Captain America: The Winter Soldier had plenty of heroes already. But there may have been one more we didn't get to see.
Directors Joe and Anthony Russo teased what sounds like a Punisher cameo in the film, and even joke that the anti-hero could be up for his own Marvel One-Shot. Hit the jump for the Captain America The Winter Soldier Punisher appearance details. (Spoilers ahead.)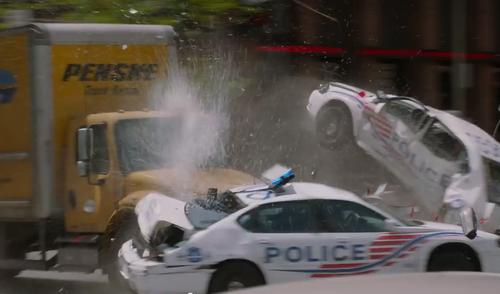 Well, according to the Russos, the two Penske trucks are one and the same, and the driver might be someone Marvel fans will recognize. Coming Soon reports:
"The man who drives that truck," Joe deadpans, joking that the driver is a candidate for a future Marvel One-Shot, "Is very highly trained. He thinks on his own terms. He's got a plan and a very specific skill set."
Joe Russo doesn't actually name the character, but it sounds a lot like the Punisher, no? Well, either him or Liam Neeson from the Taken movies. But that would make way less sense.
Since the reporter is careful to note that the filmmakers are "joking," we should definitely take the info with a grain of salt. Particularly the bit about the maybe-Punisher getting his own Marvel One-Shot.
It's possible the Russos really did intend for Frank Castle to be the truck driver. It's just as possible they simply wound up using the same vehicle for two different scenes, and came up with an amusing backstory to tell people after the fact.
But for what it's worth, Marvel could make the Punisher a reality in the MCU if they wanted to. Rights to the character reverted back to Marvel a few years ago, and so far the studio hasn't revealed any plans for the character. I, for one, am going to choose to believe that really was the Punisher until Marvel definitely proves otherwise.