Rumor: Multiple Obi-Wan Kenobi Stand-Alone Films In The Works [UPDATED]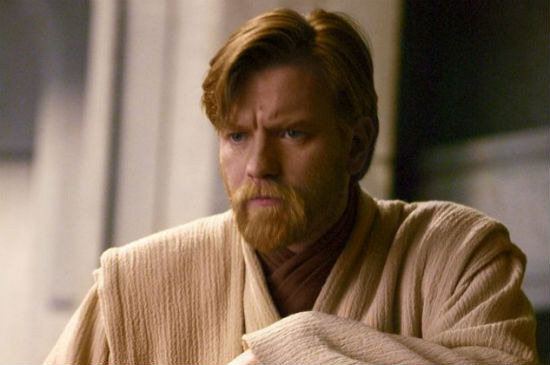 UPDATE 10/6/14: A few weeks back, we ran the below story about a possible Obi-Wan Kenobi Star Wars spin-off being in the works. Now, that rumor has expanded to not only give an idea of what the story could be, it might even be more than one movie. The update is after the jump.
As little as we know about Star Wars Episode VII, we know even less about the Star Wars stand-alone films. We know Gareth Edwards and Josh Trank and directing the first two. We've heard they may be origin stories and rumors have run rampant of all the various characters that might be featured. Han Solo and Boba Fett are two of the best bets, but Yoda has been mentioned too, possibly a side character in Episode VII and now another name has entered the mix. A new rumor has hit that Lucasfilm is developing an Obi Wan Kenobi stand alone film. Out of all of those rumors, this is the one that makes the most sense.
The Obi Wan Kenobi stand alone film rumor comes from a source at MakingStarWars. Here's the excerpt:
Obi-Wan Kenobi – I've heard from quite a few people now that an Obi-Wan Kenobi movie is in the works. For the spin-off movies they were initially going to stay away from any Jedi or Sith characters. But I'm hearing now that because of the popularity of Obi-Wan (fans recently voting for him on the official website etc) that an art team is now working with a writer on concepts for an Obi-Wan movie.
The official site voting mentioned there is the recent This is Madness Tournament, where Kenobi was voted the top character of all Star Wars characters including Han Solo, Boba Fett, Yoda, even Darth Vader. That's incredibly surprising when you look at merchandising and stuff, where characters like Vader, Fett and Solo dominate. However, The Clone Wars is incredibly popular with kids and Kenobi is a big star on that. The younger Star Wars generation has certainly embraced Kenobi and lead to his surge in popularity.
As for logistics, Lucasfilm already has a wonderful and popular actor in the role: Ewan McGregor. That takes casting, arguably the biggest hurdle in these stand-alone films, out of the equation entirely. Plus, McGregor himself has said he'd love to return as Kenobi and even offered his own idea of what could happen in a Obi Wan Kenobi stand alone film. Here's the video from MTV:
Get More:
Movie Trailers, Celebrity News
In the video, if you can't watch it, McGregor says the only time period he could get away with would be between Episodes III and IV. That would also allow the film to tie into, or allow references to, the events in Star Wars Rebels. We know that series will tease at Episode VII and Lucasfilm is all about synergy in the new films. All things considered, an Obi-Wan Kenobi stand-alone movie almost seems like it should be the first one in 2016. They have the star, they have the tight window for a story, they have a popular character and they would get zero blow back from fans who might not want to see Han Solo as a kid or Boba Fett learning to fly.
What are your thoughts on a Obi Wan Kenobi stand alone film?
UPDATE 10/6/14: The updated rumor comes from Cinelinx, a site who admittedly has yet to prove their authority. But a rumor is a rumor and this one is not only great, it has some weight because of the above story.
According to the site, Lucasfilm is potentially developing three different Obi-Wan Kenobi stand alone films. Not a trilogy mind you, but three separate films. All would be set between Episode III and IV, one would be fully on Tatooine, the other two would not. Characters such as Owen Lars would play a role and there would be flashback to The Clone Wars. Characters from that show would also appear, and the Force Ghost of Qui-Gon Jinn would factor in.
Now, is this true? Who knows. The site also admits their source could be misinformed. A more logical explanation of the multiple film idea is Lucasfilm is developing three different ideas for a single movie and haven't settled on one yet. So, to an outsider, that might seem like three movies when it's really just one.
Head to the link to read more about this rumor.