Ang Lee Will Direct Iraq War Novel Adaptation 'Billy Lynn's Long Halftime Walk'
We may receive a commission on purchases made from links.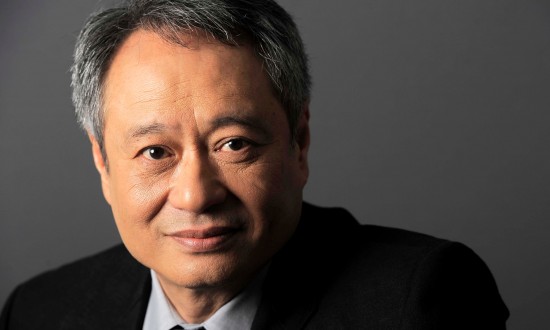 Simon Beaufoy (Slumdog Millionaire, Catching Fire) has scripted an adaption of Ben Fountain's novel Billy Lynn's Long Halftime Walk, which has been called the "Catch-22 of the Iraq War," and was nominated for the 2012 National Book Award. Now Ang Lee, whose last feature was the Oscar-winning Life of Pi, is a likely director prospect for the film. We don't have a lot more info on the potential Billy Lynn's Long Halftime Walk film right now, but there is one interesting detail, which you can read about below.
Update: Lee is now officially set to direct the film, and we have a couple press release quotes below.
The Wrap reports Lee giving some attention to the Billy Lynn script, but this note is interesting.
Lee has been developing a 3D boxing movie that would feature the "Thrilla in Manila" fight between Muhammad Ali and Joe Frazier. But that film is evidently "on hold for the moment for budgetary reasons," perhaps due to the budget for the cutting-edge tech of the film, and the fact that boxing movies, of late, haven't been heavy hitters at the box office. 
So while things are figured out on that front, the Wrap says there could be time for Lee to make a smaller film. Billy Lynn could be that movie.
From Amazon:
Billy Lynn and his Bravo squad mates have become heroes thanks to an embedded Fox News crew's footage of their firefight against Iraqi insurgents. During one day of their bizarre Victory Tour, set mostly at a Thanksgiving Day football game at Texas Stadium, they're wooed by Hollywood producers, smitten by Dallas Cowboy cheerleaders, and share a stage at halftime with Beyonce. Guzzling Jack and Cokes and scuffling with fans, the Bravos are conflicted soldiers. "Okay, so maybe they aren't the greatest generation," writes debut author Ben Fountain, who manages a sly feat: giving us a maddening and believable cast of characters who make us feel what it must be like to go to war. Veering from euphoria to dread to hope, Billy Lynn is a propulsive story that feels real and true. With fierce and fearless writing, Fountain is a writer worth every accolade about to come his way.
Update: In the press release announcing the deal Ang Lee said,
I am very excited to be going back to work and to be collaborating with my old friend Tom Rothman. The most important thing to me is storytelling and Billy Lynn's Long Halftime Walk is a story that immediately gripped me. I look forward to starting the creative process with this extraordinary team of collaborators.
And Tom Rothman now at Tri-Star, added,
Ang Lee is constitutionally incapable of repeating himself. His very DNA requires him to always find new challenges. 'More of the same' may be the film fashion these days, but thankfully not for this exceptional artist. Ang Lee's Billy Lynn will be a true original, and TriStar is in the business of investing in originality, here combined with innovation. Big movies come from such combinations, as witness Life of Pi. We are grateful to Ink Factory, Simon Beaufoy and Ben Fountain for trusting TriStar with Billy's story. Having worked with my friend Tessa on Slumdog Millionaire, 12 Years a Slave, and many other films, I am also grateful to Film4 and sad (but only for us) that she got such a great new gig.