Will Ferrell Offers 'Zoolander 2' Update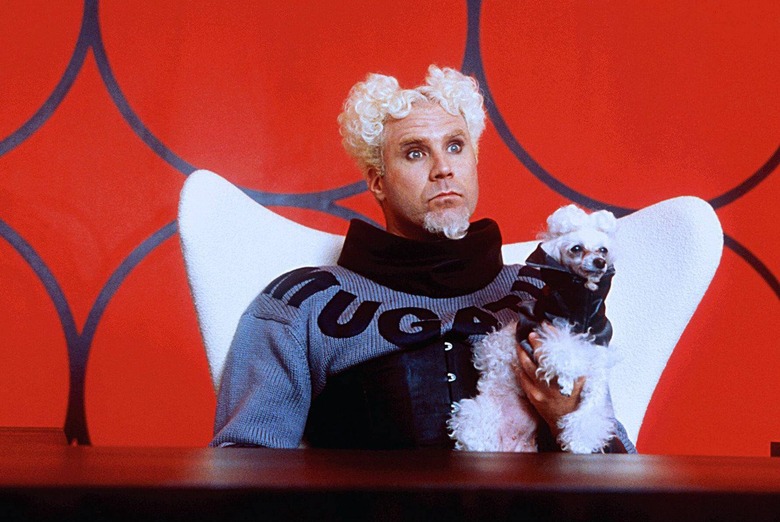 We've had a few false alarms regarding Zoolander 2, but for whatever it's worth it sounds like things really are heating up again. Will Ferrell recently offered a status report on the long-awaited comedy sequel, revealing in the process that his villainous fashion designer character Mugatu is definitely involved. Hit the jump for more on Zoolander 2.
That fits with Justin Theroux's update from last month: "Yeah, we've got a script for the sequel, and we've just been in talks again. We're trying to sharpen it and hone it and, actually, I don't want to jinx anything, but it looks like it actually might be starting to get up and running."
Zoolander 2 has been in development for years and years, and the likelihood of it actually getting made has gone up and down. But it does seem something has changed over the past year. Late last year Stiller was telling press the project was "on hold"; six months later, he declared he was "actively" working on a script rewrite.
As of December, Stiller was saying the Zoolander 2 plot would have to do with "how the fashion world moves so quickly." He explained: "So, the movie will begin at a time when the whole world has moved on from Derek and Hansel because they're so ancient history. It's about them having to reinvent themselves and try to become relevant again."
We've also previously heard that the movie could be set in Europe, with Owen Wilson's Hansel experiencing "hard times" after suffering a "disfiguring injury" a la Tom Cruise in Vanilla Sky. However, that was before the latest round of rewrites, so we don't know if those details still apply.
Also unclear is who'll direct. Theroux was set to once upon a time, but more recently he admitted that he might not have the time with his Leftovers schedule. "So it'll probably get handed to Ben, which would be awesome," he concluded. Stiller, if you'll recall, helmed the last film.
All that said, even at the rate it's going Zoolander 2 is a ways off yet. Stiller cautioned in June that "there are no plans to start production any time soon." Zoolander 2 isn't even in pre-production yet, so it'll be months at least before shooting can even begin. Better late than never, right?