'Walt Before Mickey' Trailer: Walt Disney Biopic Shows The Early Years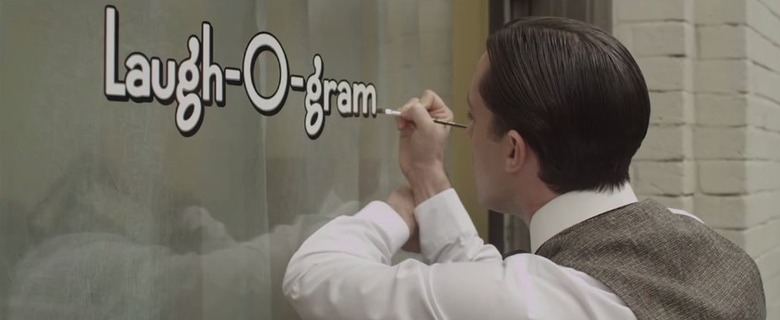 We may receive a commission on purchases made from links.
We've been waiting years for a Walt Disney biopic, and we might have to wait a bit longer for a real good one, but Juilliard graduate Khoa Le has made an independent film titled Walt before Mickey which chronicles the early days of the legend's animation career. The acting is sometimes a bit over the top and the writing is "melodramatic" at best (it feels like a Lifetime television movie event kinda thing), but this film tries to bring the truth to the screen — based on Timothy Susanin's 2011 book Walt before Mickey: Disney's Early Years, 1919-1928. The Walt Disney biopic stars American Pie star Thomas Ian Nicholas as older Walt, Napoleon Dynamite star Jon Heder as his brother Roy, Disney alum David Henrie plays an animator and Full House's Jodie Sweetin is Charlotte Disney. Watch the Walt Before Mickey trailer embedded after the jump.
The film does not have a distributor yet, and there is actually another independent competing Walt Disney biopic. Logan Sekulow's As Dreamers Do which was just released on video — you can watch the trailer for that movie on their official site.
Here's the description of Timothy Susanin's 2011 book Walt before Mickey: Disney's Early Years, 1919-1928 from its Amazon page, which gives us an idea of the scope of the film:
For ten years before the creation of Mickey Mouse, Walt Disney struggled with, failed at, and eventually mastered the art and business of animation. Most biographies of his career begin in 1928, when Steamboat Willie was released. That first Disney Studio cartoon with synchronized sound made its main character–Mickey Mouse-an icon for generations.
But Steamboat Willie was neither Disney's first cartoon nor Mickey Mouse's first appearance. Prior to this groundbreaking achievement, Walt Disney worked in a variety of venues and studios, refining what would become known as the Disney style. In Walt Before Mickey, 1919-1928, Timothy Susanin creates a portrait of the artist from age seventeen to the cusp of his international renown.
After serving in the Red Cross in France after World War I, Walt Disney worked for advertising and commercial art in Kansas City. Walt used these experiences to create four studios-Kaycee Studios, Laugh-O-gram Films, Disney Brothers Studio, and Walt Disney Studio. Using company documents, private correspondence between Walt and his brother Roy, contemporary newspaper accounts, and new interviews with Disney's associates, Susanin traces Disney's path. The author shows Disney to be a complicated, resourceful man, especially during his early career. Walt Before Mickey, a critical biography of a man at a crucial juncture, provides the "missing decade" that started Walt Disney's career and gave him the skills to become a name known worldwide.