See Photos And Video Of Japan's Guardians Of The Galaxy Anime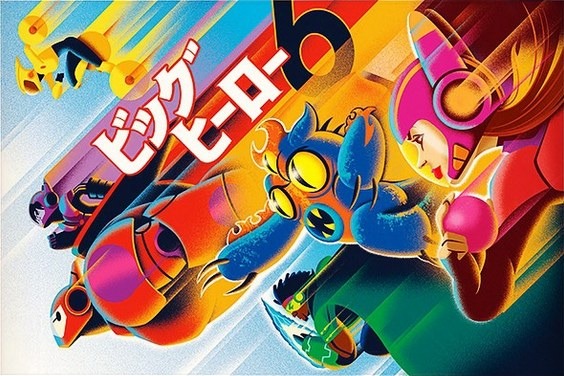 While we might have to wait a little while longer for a proper Guardians Of The Galaxy anime, Marvel is going to bring the galactic superhero group to Marvel Disk Wars: The Avengers in Japan. According to IO9, the "ridiculous, Beyblade/Pokémon-esque anime series" is "designed solely to sell Marvel merch to young kids." And next week our new favorite group of space misfits are set to appear on the anime series.
I should note that the art above is not from the anime episode but actually an amazing piece done by one of our favorite artists, Eric Tan, who created the anime-style art of Big Hero 6 which will be sold in Disney Stores at some point. Also note the piece is flipped sideways to fit our header image guidelines. Which brings us to the question: what will the real Guardians of the Galaxy anime designs look like? Hit the jump to see a photo and video.
Guardians Of The Galaxy Anime Designs
Here is an image of the Guardians of the Galaxy anime character designs from the upcoming episode of Marvel Disk Wars: The Avengers: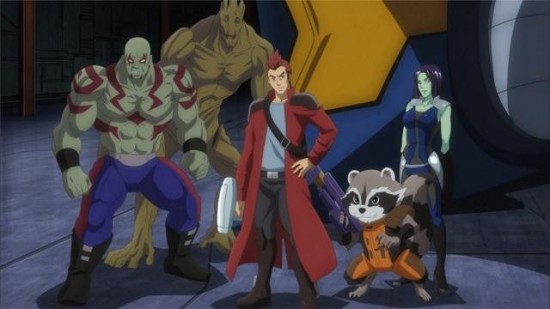 And how about seeing them in action? Here is a video thanks to AnimeNetwork:
The Guardians of the Galaxy anime appearance can be seen in episode 24, which aired on Wednesday, and the group will show up again in episode 25 on September 17th 2014. The storyline follows:
"the five guardians fall to Earth, and the Avengers and their friends find them. The team's enemy Ronan unleashes the the space dragon Fin Fang Foom on Earth, who threatens that if the Guardians do not give back the Kree Mact energy they stole, it will destroy the Earth. The Guardians fight alongside the Avengers to protect the planet."
And for the heck of it, here is the Eric Tan-designed Big Hero 6 poster (which will be available in Disney Stores) in upright position: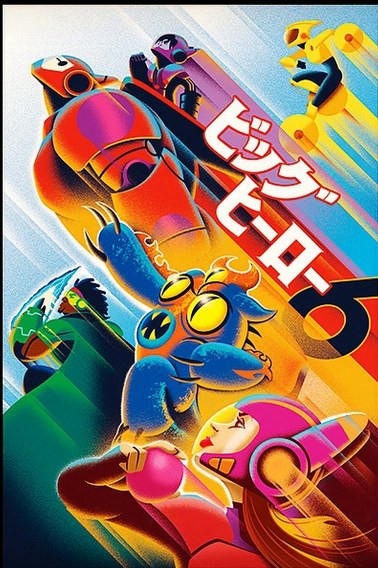 Tan explains the inspiration behind the piece:
My attempt at anime!! #bighero6 doesn't come out til November but cool little teasers and product images have already started to show up. This is an image created for #disneystore where I tried to channel my favorite childhood #gatchaman memories