Here's A Possible Sketch Of Daisy Ridley's Costume In 'Star Wars Episode VII'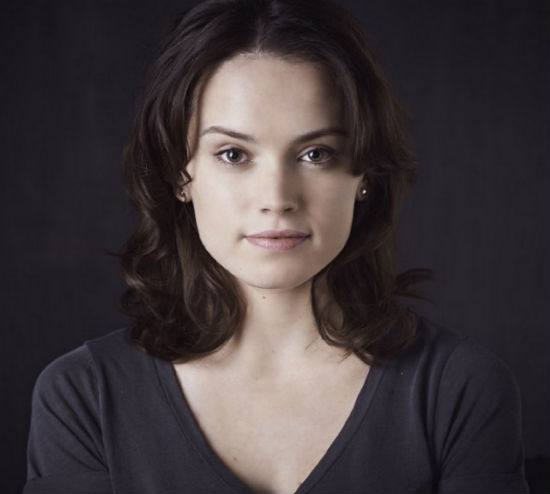 Who is Daisy Ridley playing in Star Wars Episode VII? We don't know. What we do know is her character is important. She'll be in all three films of this trilogy and has been spotted not only on set at Pinewood Studios, but the deserts of Abu Dhabi and islands of Skellig Michael too. Rumors have said she's the daughter of Han Solo and Princess Leia, or maybe even the granddaughter of Obi-wan Kenobi. Since we have so little real information though, anything is possible.
What could be our first actual piece of information has now been revealed. One website claims to have seen concept drawings of the character's primary outfit in the film and it definitely has lots to say about who the character is. Check out sketches of the Daisy Ridley Star Wars character below.
Okay, so Making Star Wars says they got to look at actual concept drawings of Daisy Ridley's outfit in Star Wars Episode VII but weren't allowed to save them. Instead, they sketched them themselves and here are the results.
Again, these are one website's as-accurate-as-possible sketches of the actual concept drawings. Not the drawings themselves.
Daisy Ridley Star Wars Character fan sketches
Here's a brief description of what you're seeing here.
I had trouble with the loose free-flowing scarf, so I didn't depict it. She has a ton of detail and gadgets on the costume, so please forgive me for any ambiguities. The pants reminded me of Boba Fett's pants (they're not). The knee pads, chest and scarf are a dark blue. The pants are grey. Her arms are a white "bone" looking padding, tied off with brown straps. My sketch looks like she has a hat brim but that is supposed to be a transparent visor. It's like a solid piece of glass or plastic and you can see her eyes through it. The stances below are nearly identical to the art I was shown.
If this is true, she definitely has a bounty hunter feel about her. Sort of Zam Wesell meets Princess Leia's Boushh outfit. From all the plot rumors we've heard, I don't actually think she's a bounty hunter, but she's definitely someone who is well-travelled in the galaxy.
Also of note, Making Star Wars says that second, less busy, image is just what's under all the gear.
I admit, one blogger's sketch of a hypothetical piece of actual concept art is pretty thin. But I will say I know Jason from Making Star Wars and the guy does have legit connections to Lucasfilm. I believe he saw something tied to the film at the very least. Which is why I'm putting it in front of you.
Is this what you imagined Daisy Ridley would look like in Star Wars Episode VII?