There's Still No 'Frozen 2', But There Will Be A 'Snow Queen 2'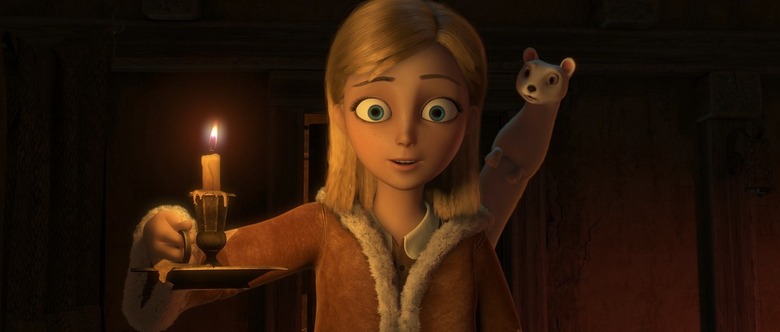 Despite Frozen's $1.2 billion box office haul, Disney still hasn't announced any plans for a direct sequel. Fortunately(?), last year's other Snow Queen adaptation is happy to fill that gap.
Timur Bekmambetov is set to produce the Russian 3D CG sequel The Snow Queen: Journey Continues, with a starry English-language voice cast including Sean Bean, Sharlto Copley, Bella Thorne, and Isabella Fuhrman. Hit the jump for more details on the non-Frozen Snow Queen follow-up.
That English-language voice cast is a major upgrade over the one for the last Snow Queen, and we're betting the world's apparently ravenous appetite for snowy fairy tales has something to do with it. The last movie did so-so at the Russian box office, and made barely a dent in the U.S. one.
The Snow Queen: Journey Continues plot picks up with the adventures of Gerda and Orm, who defeated the Snow Queen in the last film. It includes a new original song sung by Thorne. Here's the plot summary from Deadline:
Snow Queen: Journey Continues focuses on the exploits of Gerda and Orm, the troll whose victory over the Snow Queen has given his fellow trolls a taste for freedom. Comically exaggerating his exploits, Orm spins a web of lies and claims that he is destined to marry the princess and inherit her riches, only to find himself on another perilous adventure as he tries to protect the world from eternal winter.
The Snow Queen: Journey Continues will get a day-and-date release this December in several countries including the U.K., Poland, Israel, South Korea, the Baltic states, the former Yugoslavia countries, the Middle East, Turkey, Malaysia, and Thailand. It'll reach China in 2015. It's unclear how or when the film will be distributed in the U.S.