First Bits Of 'Inherent Vice' Footage Revealed In New York Film Festival Trailer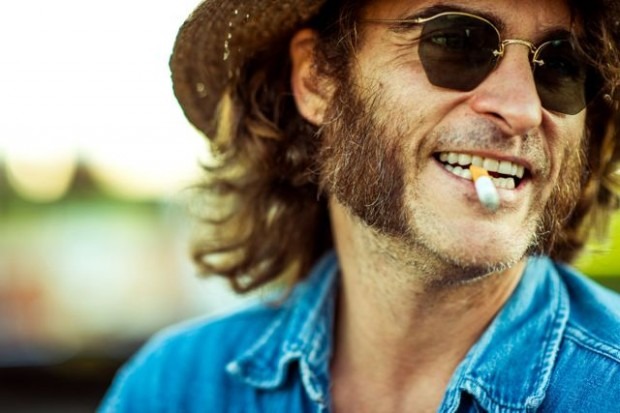 It's not much, but we're still in "we'll take *anything*" mode when it comes to the new Paul Thomas Anderson film Inherent Vice. So here's the first Inherent Vice footage, albeit in super-brief form. The trailer for this year's New York Film Festival has gone online, and it features two or three clips from the Thomas Pynchon adaptation, nestled in amongst footage from the rest of the festival's high-profile films.
So, yeah, the bad news is that there are just a couple of brief shots in here — the bit with Joaquin Phoenix smoking, near the top, and the shot with the cops about two-thirds of the way through. The good news is that more is surely on the way. And we can enjoy the footage from a ton of other good films as we freeze-frame our way through this.
Too bad this embed isn't great; we'll update with a proper HD version once it becomes available.
via EW and The Film Stage.
Inherent Vice also features Benicio Del Toro, Owen Wilson, Reese Witherspoon, Martin Short, Jena Malone, Kevin J. O'Connor, Katherine Waterston, Timothy Simons, Peter McRobbie, Sasha Pieterse, Joanna Newsom, Maya Rudolph and Eric Roberts. It will hit US theaters starting on December 12, then goes wide on January 9, 2015.