First Look: Hayley Atwell As 'Peggy Carter' In AGENTS OF SHIELD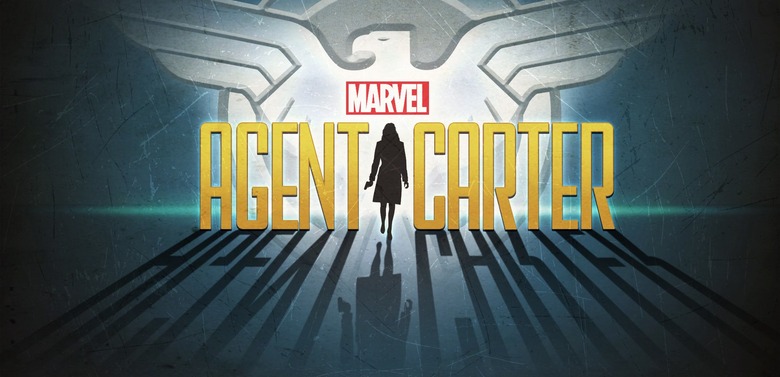 Marvel Studios has released the first photo of Hayley Atwell reprising her Captain America: The First Avenger role as Peggy Carter on the second season of the ABC television series Agents of SHIELD. The September 23rd 2014 season 2 premiere episode "Shadows" will feature 1940s-era flashbacks featuring Carter and her Howling Commando buddies Jim Morita and Dum Dum Dugan (again played by Kenneth Choi and Neal McDonough). Hit the jump to see the Peggy Carter Agents of SHIELD photo now.
Peggy Carter Agents of SHIELD Photo
The Peggy Carter image was released in TV Guide: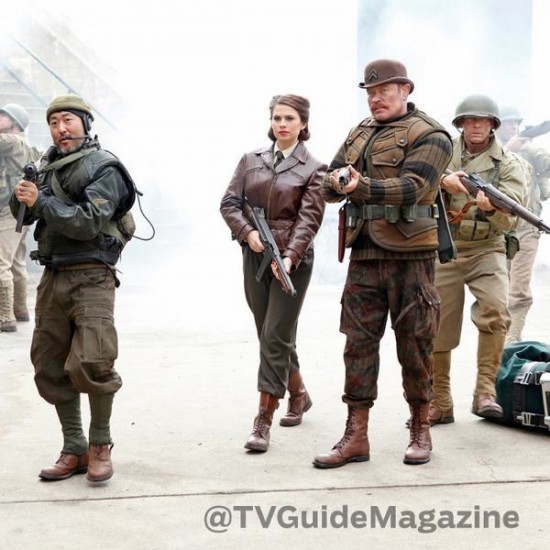 Carter was an integral member of the SHIELD prototype group Strategic Scientific Reserve and TV Guide reveals that "her path was similar to that of Director Phil Coulson (Clark Gregg), who must now rebuild S.H.I.E.L.D. from the ground up after the seismic events of last season."
Atwell is also gearing up to star in a 2015 spinoff series Marvel's Agent Carter, which will follow Peggy Carter in 1946 trying to balance the routine office work she does for the Strategic Scientific Reserve while secretly working with Howard Stark on covert missions. No word on if Choi or McDonough will also reprise their roles again for the Carter spinoff series.
Here is the official plot synopsis for the Agents of SHIELD season 2 premiere episode "Shadows":
Coulson and his team are now wanted fugitives with limited resources–but that's not stopping them from keeping the world safe from powerful and unseen threats everywhere. However, with new members they hardly know, will S.H.I.E.L.D. ever be trusted again? Watch "Marvel's Agents of S.H.I.E.L.D.," on the ABC Television Network.Guest starring are B.J. Britt as Agent Antoine Triplett, Nick Blood as Agent Lance Hunter, Adrian Pasdar as Brigadier General Glenn Talbot, Henry Simmons as Alphonso "Mack" Mackenzie, Patton Oswalt as Agent Billy Koenig, Lucy Lawless as Isabelle "Izzy" Hartley, Wilmer Calderon as Idaho, Reed Diamond as Daniel Whitehall, Hayley Atwell as Peggy Carter, Brian Patrick Wade as Carl Creel, Matthew Glave as Roger Browning, Simon Kassianides as Sunil Bakshi, George Stephanopoulos as self, Raquel Gardner as Carla Talbot, Ben Turner Nixon as Hydra Officer, Franco Vega as Military Leader, Rich Ceraulo as Soldier #1, and JB Tadena as Private Tilden.