College Double Dare: Marc Summers Wants To Reboot 'Double Dare'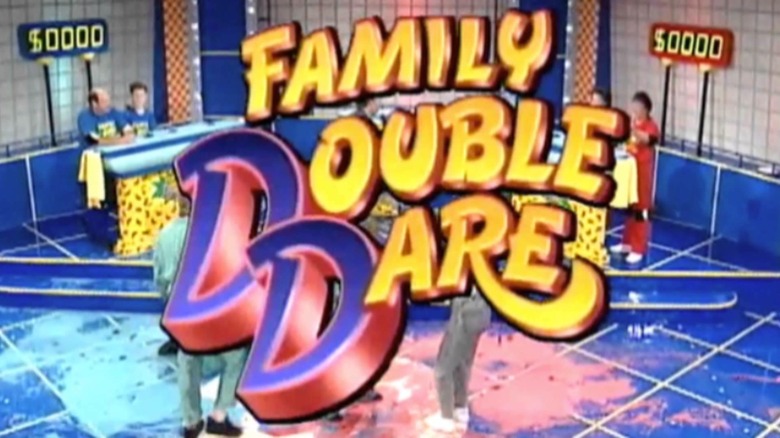 Remember Marc Summers? The producer of food network shows like Restaurant: Impossible, most people from my generation probably know Summers better as the host of the Nickelodeon television game show Double Dare (and in later incarnations, Super Sloppy Double Dare, Family Double Dare and Double Dare 2000). The show was an 1980's classic, combining trivia questions with messy physical challenges and the climactic Obstacle Course. Now Summers has an new spin which could bring back the television game show which has been credited for putting Nickelodeon on the map.
First off, for those who don't remember the show, watch the following video where the Nostalgia Critic reviews Family Double Dare:
Or how about the sloppiest moments from Double Dare:
Back to the possible Double Dare reboot, Marc Summers recently told the Huffington Post his new idea to bring the show back to the airwaves:
"I think it would be fun to do it for colleges... think about it. The people who grew up on our show are now in their thirties and forties and they have kids. So, you could do second generation."
Sounds like an interesting way to bring back the franchise, and with Summers producing successful television series on other cable networks you would think it might be possible. However Summers and Nickelodeon are not currently on speaking terms and "don't necessarily see eye to eye" about rebooting Double Dare. But he is interested in making it happen if Nick would ever be open to it:
"I've been trying to make nice to those people, but they refuse to talk to me. I think they think I'm way too old to do it. I still have the energy and I think I could. So I'm putting a call out to the folks at Nick: return the phone calls, have a discussion."
I'm not sure Nickelodeon would be the network for the reboot anyways. If it were to ever happen, the series could end up on one of the Viacom sister channels like MTV or VH1. Summers has on occasion taken part of non official Double Dare events around the country. Summers learned about Improvised Double Dare, an improv show that takes place at Comedy Sportz in Chicago, IL and showed up one night to be a special guest host for one night only. Watch that below:
Marc Summers also hosted an edition of "Nerdy Family Double Dare" at the Tampa Bay Comic Con on August 3rd 2014. Watch that below:
via: CinemaBlend