Roland Emmerich And Keanu Reeves Team Up For 'New Angeles'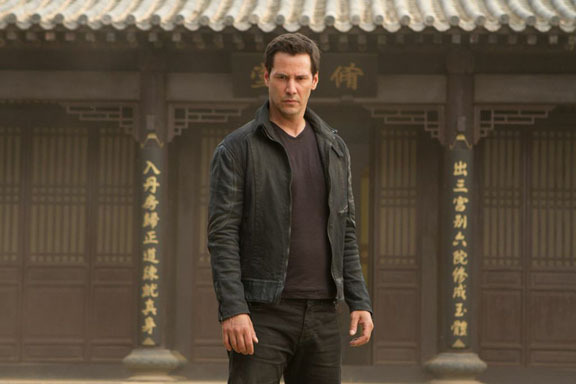 Roland Emmerich is known for making action-packed popcorn flicks, the bigger the better. But one of his next projects will see him going small. He's set to direct New Angeles, a sci-fi TV series about a bored guy who escapes into a virtual reality world.
If that sounds a bit like The Matrix, this next fact will make the resemblance feel even stronger: Keanu Reeves is also on board. Hit the jump to learn all about New Angeles.
Check out the official synopsis:
The show will be set in the future, based around a young man who escapes the mundane reality of his life by entering an exciting virtual reality world called New Angeles. Once down the rabbit hole, he adopts a new identity, becoming the man he was always destined to be, and in the process, unlocking the keys to a mystery that has real world consequences for him and his family.
Like a lot of other high-profile filmmakers and movie stars, Emmerich has proved open to small-screen projects recently. He directed an ABC drama pilot called Dark Horse for the 2012-2013 season, but it failed to get picked up.
Not that you need to worry he'll abandon his big-screen roots. He's currently finishing up the gay rights drama Stonewall, after which he plans to dive into the long-awaited Independence Day sequel.
As for Reeves, he's currently working on the drama series Rain, which he plans to star in and produce. That suggests he probably won't star in New Angeles (he's a long in the tooth to be playing a "young man" anyway), but as of now we don't know for sure.