'The Boy Next Door' Trailer: Jennifer Lopez Has Made A Terrible Mistake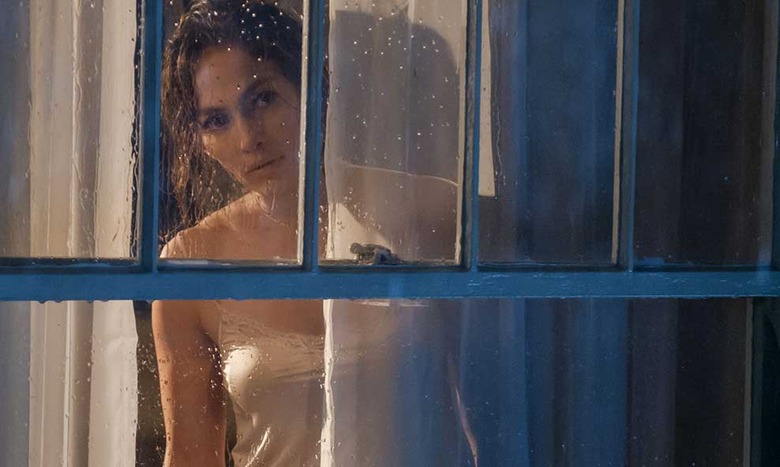 We knew Jennifer Lopez as an actress before we knew her as a singer, but it's been a long time since she's had a real hit film. Sure, Ice Age: Continental Drift made lots of money, but she only lent her voice to that one. Who even remembers that Parker, What to Expect When You're Expecting, and The Back-Up plan even existed, let alone that she was in them?
Nevertheless, she keeps on keeping on, and the next stop in her cinematic journey will be a thriller called The Boy Next Door. The movie itself doesn't look all that promising, frankly, but at least the Boy Next Door trailer is kind of entertaining, in a so-bad-it's-good sort of way. Check it out after the jump.
Guzman is one of those Hollywood teenagers, which means that he's actually 26 in real life and looks even older. Combine that with the fact that Lopez is a rather young-looking 40something, and he looks more like Lopez's son's father than her scandalously underage lover. Though I'll grant that Guzman tries to sell it. Smirking "it got pretty wet here" totally seems like something a teenage dirtbag would do.
So no, The Boy Next Door probably won't be the film to turn around Lopez's acting career. And sadly, it seems Universal agrees — they've got this one scheduled in the dead slot of January 23, 2015.
Jennifer Lopez leads the cast in THE BOY NEXT DOOR, a psychological thriller that explores a forbidden attraction that goes much too far. Directed by Rob Cohen (The Fast and the Furious) and written by Barbara Curry, the film also stars Ryan Guzman, John Corbett and Kristin Chenoweth.
THE BOY NEXT DOOR is produced by Jason Blum of Blumhouse Productions, Lopez and Elaine Goldsmith-Thomas of Nuyorican Productions, Benny Medina of The Medina Company and John Jacobs of Smart Entertainment.