'Listen Up Philip' Trailer: Jason Schwartzman Is An Angry, Acidic Author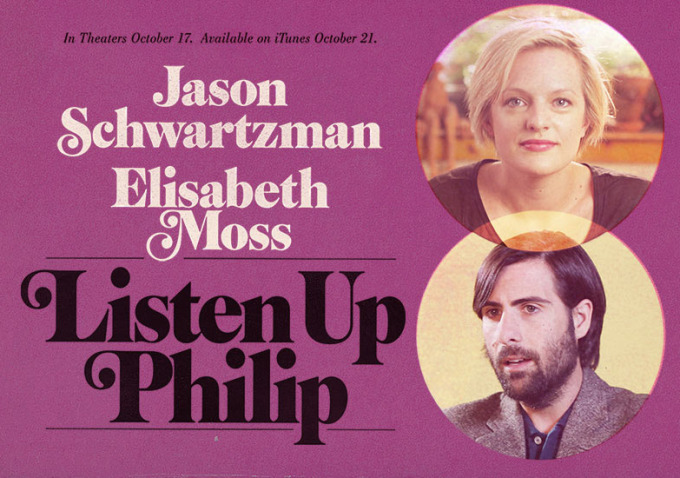 Elisabeth Moss had two big films at Sundance this year: The One I Love, and Listen Up Philip. Here's a new Listen Up Philip trailer, in which an angry and self-destructive author (Jason Schwartzman) strikes up a friendship with his literary idol (Jonathan Pryce) and falls even deeper into his own self-absorption. Which all sounds pretty dour, but word out of Sundance was that the film is very darkly funny, and terrifically acted. This trailer will probably give you that idea, too. 
And here are two clips:
Listen Up Philip opens on October 17 and hits iTunes on October 21. Trailer via IndieWire. Alex Ross Perry (The Color Wheel) directs.
In addition to Moss, the film also features Krysten Ritter, Jess Wexler, Kate Lyn Sheil, and Dree Hemingway.
A complex, intimate, and highly idiosyncratic comedy, Listen Up Philip is a literary look at the triumph of reality over the human spirit. Anger rages in Philip (Jason Schwartzman) as he awaits the publication of his sure-to-succeed second novel. He feels pushed out of his adopted home city by the constant crowds and noise, a deteriorating relationship with his photographer girlfriend Ashley (Elisabeth Moss), and his indifference to promoting his own work. When Philip's idol Ike Zimmerman (Jonathan Pryce) offers his isolated summer home as a refuge, he finally gets the peace and quiet to focus on his favorite subject — himself.