Watch Benedict Cumberbatch Play Stephen Hawking In 2004 Biopic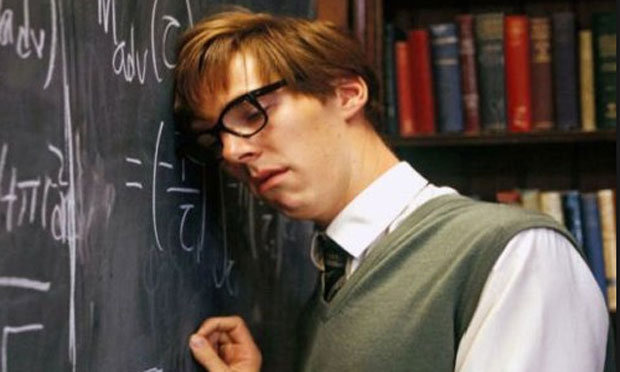 Two big awards season films just bowed at TIFF: The Theory of Everything, in which Eddie Redmayne plays a young Stephen Hawking, and The Imitation Game, which stars Benedict Cumberbatch as British mathematician Alan Turing.
In a not-entirely-strange turn of events however, there's another film that brings these two buzzy performances together, as Benedict Cumberbatch once played Stephen Hawking in the 2004 UK telefilm Hawking. He was, in fact, the first actor to play Hawking on screen. That film is online, and you can check out a "before he was famous" turn from Cumberbatch below.
This film covers some of the same ground as The Theory of Everything, looking at Hawking as he meets his first wife, Jane Wilde, just as his academic and scientific careers begin to take off, and motor neuron disease starts to ravage his body.
Having seen only the trailer for the new picture, this still looks like a very different thing, with Cumberbatch delivering a significantly different performance as Hawking. All the more reason to have a look. This film won the actor his first BAFTA nomination, too.
Hawking Benedict Cumberbatch