'The Chair' Trailer: Starz New Filmmaking Docuseries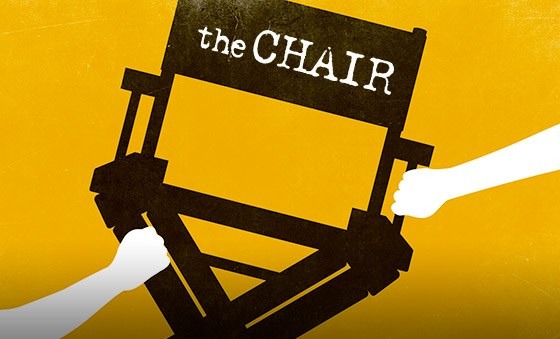 We've talked a bunch about the return of Project Greenlight to HBO, but we haven't really featured the new filmmaking series coming soon on Starz. The Chair is a new docuseries created by Chris Moore, the Executive Producer of Project Greenlight and Co-Producer of Good Will Hunting. The Starz "original filmmaking experiment" follows two first-time directors, Shane Dawson and Anna Martemucci, who are given the opportunity to direct separate films adapted from the same original screenplay (How Soon Is Now written by Dan Schoffer). The series will document the creation, marketing and theatrical release of both films (which yes, will also air on Starz). The thing I find interesting about this series is that it will show how two different filmmakers approach the same exact material from start to finish.
Starz released a a few trailers for The Chair. Here is the longer "first look" trailer:
Here is the more recently released "official trailer" for The Chair:
And here is a scene from the Movies: The Break Up, a sneak peak at the first scenes from Shane Dawson's Film, Not Cool and Anna Martemucci's film, Hollidaysburg.
And a little more information about the two filmmakers:
While they are both first-time feature film directors, Dawson is an internet superstar whose YouTube comedy channels boast more than 10 million subscribers and over a billion views. Martemucci is a writer, actor and filmmaker who most recently received critical recognition for her independent film "Breakup at a Wedding," which she co-wrote, produced and starred in. The directors will have creative leeway to develop their respective films using their own ingenuity and distinct experience. Screenplay rewrites, the casting of actors, hiring of crew members – even the name of the film – will be up to the directors and documented in the series.
The audience will watch the 10-part docuseries before voting on which director deserves the $250,000 prize at the end. The first five episodes of the show are available now on Starz Play and On Demand.