Matt Damon To Reunite With Kenneth Lonergan For 'Manchester-By-The-Sea'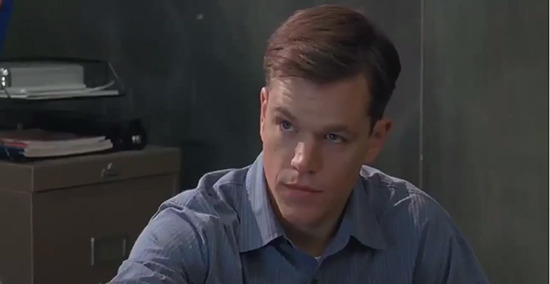 Matt Damon is about to shoot The Martian with director Ridley Scott, and now he's got a follow-up project set. Damon worked with Kenneth Lonergan on Margaret (above) and now the two are going to reunite for the Lonergan-scripted Manchester-by-the-Sea. 
THR reports that Gigi Pritzker and her company OddLot Entertainment (which helped financed films such as Draft Day and Ender's Game) are close to a financing deal for the film, which would put Lonergan back to work on a feature for the first time since Margaret. (He's been working on stage productions in the interim.)
Margaret shot in 2005 (which is why that shot of Damon above sees the actor looking so young) but was embroiled in years of legal and editing difficulties before its eventual 2011 release. So by the standard set by Lonergan's last film, this new one will likely represent a much smoother experience. Fingers crossed, anyway.
In this new film, Damon would play "a Boston-living ne'er-do-well plumber who is forced to return home to the titular town after he learns his brother passed away. There, he finds himself thrust into the care of the man's 16-year old son but finds himself crumbling due to a secret tragedy in his past."
Reportedly, Manchester-by-the-Sea is similar in tone to You Can Count on Me, the 2000 film that won wide acclaim for Lonergan's script.
Matt Damon Manchester-by-the-Sea