First Full 'American Horror Story: Freak Show' Trailer Goes Behind The Curtain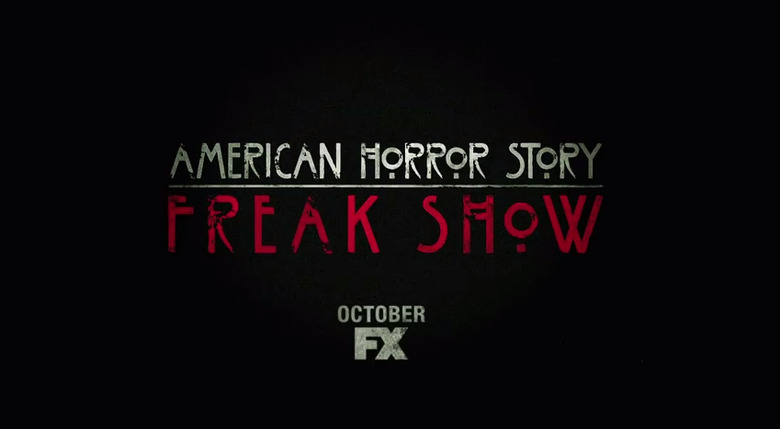 FX got the American Horror Story: Freak Show marketing campaign going early with a handful of short, creepy teasers, and today they've finally revealed the first full American Horror Story: Freak Show trailer. Though we got a look at several of this season's main players in a colorful poster last month, this new promo offers our first look at them in action. Check out the American Horror Story Freak Show trailer after the jump.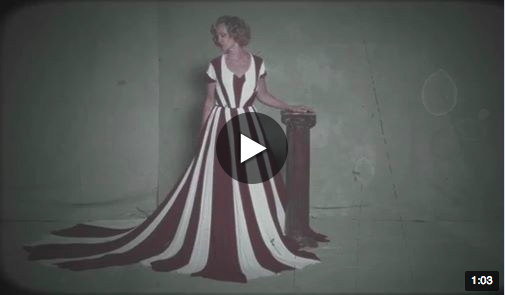 What's kind of surprising about the first American Horror Story Freak Show trailer is that it isn't really very scary at all. Eerie, sure, but not scary. Once you get past all the freakish mutations, the freaks themselves look mostly content. Compared to the "murder house," asylum, and coven of seasons past, this freak show looks downright welcoming.
The trailer winds through the performers' tents, offering a voyeuristic look at several characters including Effel Darling (Kathy Bates), the bearded lady; Wendell del Tolito (Michael Chiklis), the strongman; Desiree Dupree (Angela Bassett), the three-breasted woman; Jimmy Darling (Evan Peters), Effel's son who appears to have webbed hands; Bette and Dot Tattler (Sarah Paulson), the two-headed woman; Elsa Mars (Jessica Lange), the ringleader; and Jyoti Amge, the world's smallest woman, playing what appears to be Elsa's assistant.
Characters we don't see include those played by Denis O'Hare, Frances Conroy, Emma Roberts, Gabourey Sidibe, Wes Bentley, John Carroll Lynch, and Finn Wittrock, but we're sure they'll get their spotlight in due time.
American Horror Story: Freak Show premieres Wednesday, October 8 at 10 PM on FX.
American Horror Story: Freak Show' begins its tale in the quiet, sleepy hamlet of Jupiter, Florida. The year is 1952. A troupe of curiosities has just arrived to town, coinciding with the strange emergence of a dark entity that savagely threatens the lives of townsfolk and freaks alike. This is the story of the performers and their desperate journey of survival amidst the dying world of the American carny experience.