Paramount Sets Dates For Two More 'Terminator' Sequels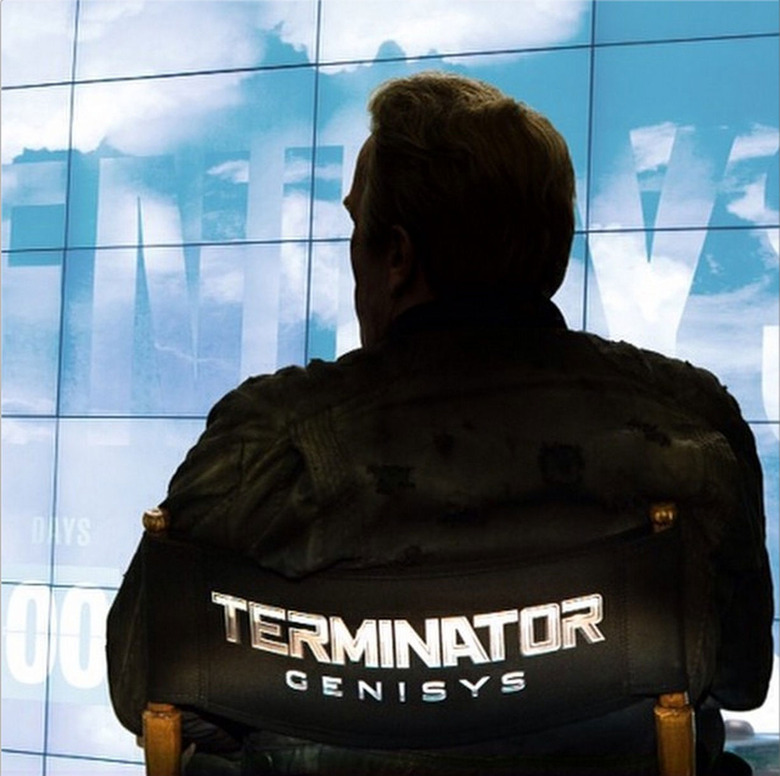 We've seen almost nothing official from Terminator: Genisys at this point, but the new Terminator movie has two more siblings set to debut in 2017 and 2018. Paramount Pictures just set dates for two more Terminator sequels, inking a plan to put killer robots into theaters during three of the next four years. 
Terminator: Genisys, which stars Arnold Schwarzenegger, Emilia Clarke, Jason Clarke, Jai Courtney, Dayo Okeniyi, Matt Smith, Byung-hun Lee and J. K. Simmons, is set to open on July 1, 2015. Alan Taylor is directing from a script by Laeta Kalogridis and Patrick Lussier.
Now Paramount has set additional Terminator films for May 19, 2017, and June 29, 2018. Deadline reports that Paramount is calling the films Terminator 2 and Terminator 3, but those probably won't be the actual titles. (They've been used!) But the new films are expected to comprise a not-quite-standalone trilogy.
As for competition on those dates, nothing else is set on the 2017 spot, though it is two weeks after one of Marvel's currently-untitled films, and a week before The Lego Movie 2. The third film also arrives within a week of a Marvel movie.
In non-Terminator scheduling news, Paramount also set the Mark Wahlberg remake The Gambler for an Oscar-qualifying run with a limited release on December 19 before a January 1 expansion. Jessica Lange also stars in the film directed by Rupert Wyatt, and scripted by William Monahan.