Werner Herzog Shot A 'Parks And Recreation' Cameo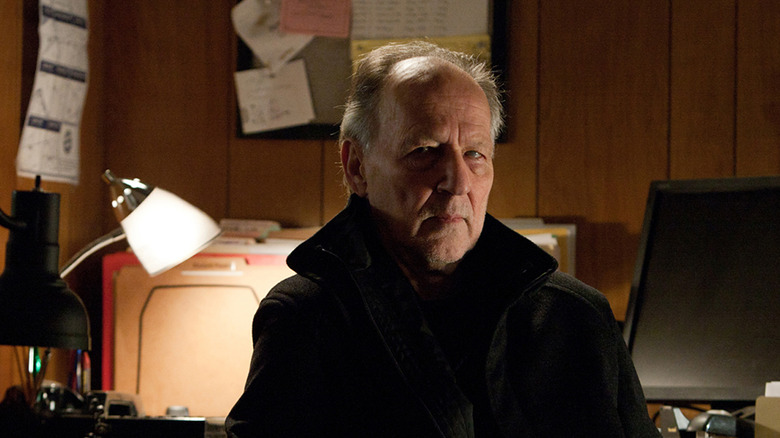 The career of Werner Herzog is an endlessly wonderful thing. The director has crafted a rich filmography bursting with documentary and dramatic films. His voice and manner of speaking are approaching iconic status. His statements about work and life are rich, surprising, and entertaining. And every once in a while he shows up in someone else's project. He played the villain in Jack Reacher (above) and now he has shot a cameo for Parks and Recreation.
Wait, what? Read the details below. 
Flavorwire was at the Brooklyn Academy of Music last night, where Herzog turned up for a screening of Fitzcarraldo and post-film Q&A.
Just ten days ago I acted in a tiny cameo part in a TV show called, uh, Parks and Recreation? [I play] an elderly guy who sells his decrepit house to the young couple who are the leading characters in this, and directly to the camera, I address the audience and I say, 'You know, I lived in this home for 47 years. And I decided to move out now and sell this because I'm moving to Orlando, Florida, to be close to Disney World.' I've never seen the show, but I hope they kept some of it.
This would be part of the show's 13-episode seventh and final season, which will air mid-season in this upcoming 2014-2015 schedule. I think we hope they kept all of his cameo, even more than Herzog does. What a wonderful world.
Herzog Parks and Rec cameo