'Housebound' Trailer: House Arrest In A Haunted Home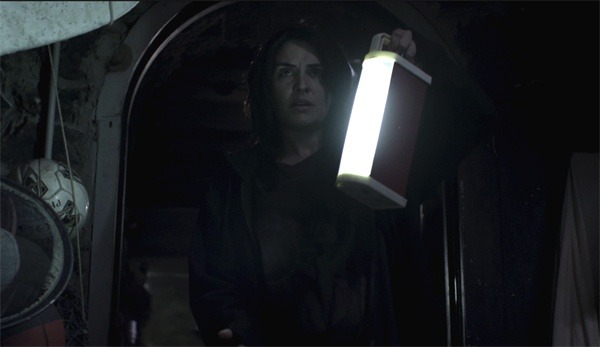 Somehow we've missed posting the trailer for Housebound, and that's a huge oversight. The New Zealand film stormed SXSW when it debuted there this past March, and is open in NZ now. The film also hits Fantastic Fest in the next couple weeks, and opens in the US in October. It's easy to see why people at tests have loved the film, as this trailer makes Housebound out to be a hell of a ride. The film follows a young woman (Morgana O'Reilly) who returns home on house arrest, only to discover that more than just her family might be living in the house. 
Directed by Gerard Johnstone, the film also stars Rima Te Wiata (often called a standout in reviews) and Glen-Paul Waru and Cameron Rhodes.
Housebound is open now in New Zealand. XLrator Media will release it on October 14 in the US. Trailer via YouTube.
Kylie Bucknell is forced to return to the house she grew up in when the court places her on home detention. However, when she too becomes privy to unsettling whispers & strange bumps in the night, she begins to wonder whether she's inherited her overactive imagination, or if the house is in fact possessed by a hostile spirit who's less than happy about the new living arrangement.