Neil Gaiman's 'Hansel & Gretel' Being Developed For Film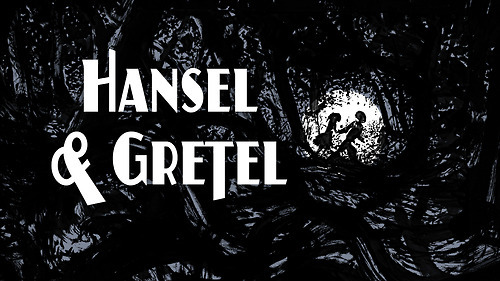 We may receive a commission on purchases made from links.
Here's news of a new live-action Hansel and Gretel movie, but put aside your memories of Hansel & Gretel: Witch Hunters and try to start fresh. Because this isn't just another studio ride on the public domain fairy tale gravy train. The new film is based on Neil Gaiman's upcoming Hansel and Gretel (A Toon Graphic), which will be released this fall.
Variety reports that The Hundred-Foot Journey producer Juliet Blake optioned the book; in the past Blake has produced TED Talks projects for TED and PBS; served as a senior exec at National Geographic, where she developed and produced shows like Explorer and Border Wars; and was previously president of Jim Henson Television, where she was an exec producer on Farscape.
Amazon has this description of Gaiman's graphic novel take on the story:
Best-selling author Neil Gaiman and fine artist Lorenzo Mattotti join forces to create Hansel & Gretel, a stunning book that's at once as familiar as a dream and as evocative as a nightmare. Mattotti's sweeping ink illustrations capture the terror and longing found in the classic Brothers Grimm fairy tale. Neil Gaiman crafts an original text filled with his signature wit and pathos that is sure to become a favorite of readers everywhere, young and old.
Neil Gaiman Hansel and Gretel movie
Gaiman said in a statement,
For me, retelling Hansel and Gretel was a way of telling an old tale in a way that made it immediate and true, and about us, now. It reminds us of how paper thin civilization really is. It's about hunger, and about families. I'm thrilled and delighted to be working with Juliet Blake to bring Hansel and Gretel to the world again, and to show people how much this story has to say to us.
There's no casting to announce yet, as the project is just going into motion now. We'll report when a director and/or cast are attached.