'Starring Adam West' Trailer: The Life And Times Of A Superhero Icon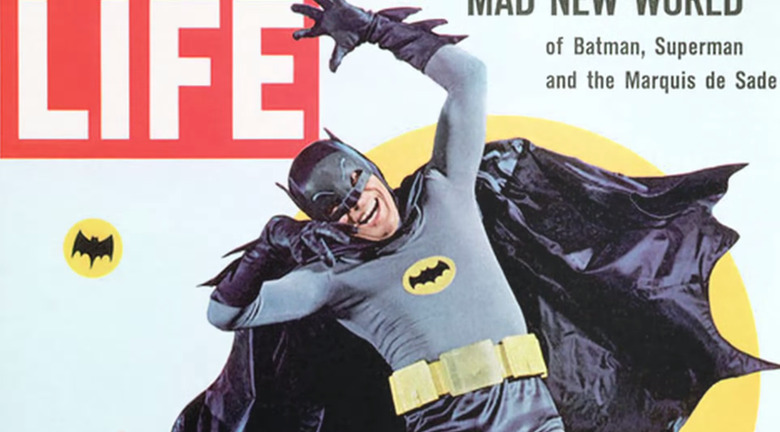 There's a funny scene in Neighbors where two drunk dudes argue about which actor is the definitive Batman. For 30something Seth Rogen, it's Michael Keaton of Batman and Batman Returns. For college kid Zac Efron, it's Christian Bale from the Christopher Nolan films. And in the future, for kids even younger than that, it could very well become Ben Affleck going up against Henry Cavill in Batman v Superman: Dawn of Justice.
But for a sizable portion of the population, Batman always has been and always will be Adam West of the '60s TV series. Though it's been decades since the show ended, he remains an icon among superhero fans. The new documentary Starring Adam West is all about his career, from its rapid rise to its equally swift decline, and his lasting legacy. Watch the Starring Adam West trailer after the jump.
It's kind of funny that Starring Adam West should be coming out now, with Alejandro González Iñárritu's Birdman just around the corner. That film offers a much grimmer, more surreal take on the post-superhero life, with another former Batman (Keaton) playing a washed-up actor who got famous playing a Batman-like figure.
For better and for worse, Batman defined West. It brought him fame overnight, but he was so typecast that he struggled to find similar success afterward. Eventually, he embraced his public image. He reprised the Batman role for various TV specials and guest spots, and played exaggerated versions of himself on shows like Family Guy. If the trailer above is any indication, he seems pretty happy with his life's work nowadays.
Starring Adam West made the festival rounds earlier this year and is now available through Starz, according to the official website.
In 1966 Adam West was on top of the world. The farm boy from Walla Walla was on a meteoric rise to fame as the star of the ABC series Batman. But after three seasons, the series was cancelled, leaving West typecast as the caped crusader. But Adam West never gave up. Through good years and bad he continued to follow his passion, pursue his craft, and fight his way back. "Starring Adam West" is the story of a Hollywood survivor, a family man, and the loyal fans who will stop at nothing to see their super hero justly rewarded with a star on the Hollywood Walk of Fame.