Dax Shepard To Write, Direct And Star In Remake Of 'CHiPs'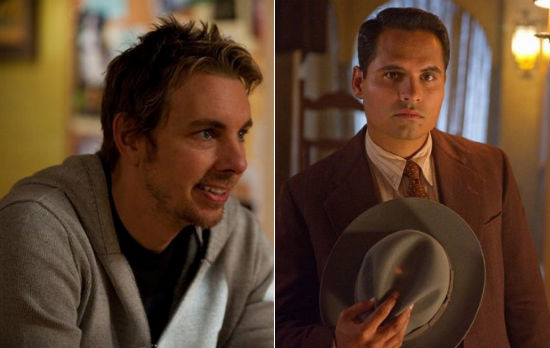 Obviously, this was coming. In a business where name recognition trumps cleverness, Warner Bros. has just put in motion a remake of the hit TV show CHiPs. The show, which ran from 1977-1983, followed two slick California motorcycle cops, played by Larry Wilcox and Erik Estrada, as they fought crime and generally acted cool. It was very much of its time and had a pretty strong following that eventually evolved into a cult following.
Now Dax Shepard has been hired to write, direct and co-star in a CHiPs movie. He'll play the Wilcox role with Michael Pena set as Estrada's character. The tone will reportedly be less like the original series, though, and more along the action-packed lines of buddy action movies like Lethal Weapon or Bad Boys.
Deadline broke the news of the CHiPs movie, noting it's just the latest attempt by Warner Bros. to reboot the franchise. Wilmer Valderrama tried a few years back.
On paper, I don't have a problem with this movie. Dax Shepard is an interesting actor who is funny and maybe he'll make a great movie. He's certainly going to try. And I'd bet anything he was a massive fan of the show in his younger days. I wish him nothing but the best.
The issue here is if the studio wants to make a buddy cop movie with action and comedy, why does it have to be CHiPs? Surely there's a script out there that's original, inventive, and could probably be made for a reasonable price that fits the same genre. The only reason to do this movie as CHiPs is so people can look at the movie listing and be like, "Oh, right, I've heard of that." And that mindset is increasingly and dangerously prevalent these days.
This, of course, isn't a new argument. It's something that comes up pretty much weekly and at this point it's just funny.
Do you think there's potential in a Dax Shepard/Michael Pena CHiPs movie?