'ABC's Of Death 2' Red Band Trailer: Same Letters, More Violence And Very NSFW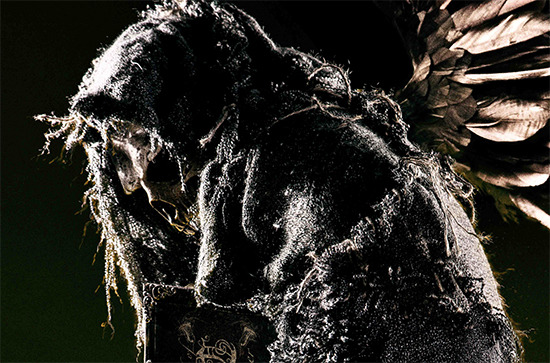 The best thing about the ABC's of Death franchise is they have 26 chances to get it right. Twenty-six short films, combined into one, offering up the most brutal, disgusting, disturbing or hilarious methods of death imaginable directed by a laundry list of talented directors. If you don't like one letter, there are plenty more to go and even if one or two really stick with you, the film has done its job.
The sequel ABC's of Death 2 comes to iTunes and On Demand October 2 before hitting theaters October 31. Directors such as Alejandro Brugues, Bill Plympton, Larry Fessenden, Rodney Ascher and Vincenzo Natali are just a few of the filmmakers who are part of the fun this time around and a brand new red-band trailer is out, showcasing their madness. This is as red-band as red-band gets, with some absolutely stomach churning violence. It's not safe for work, but it's a lot of fun if you like this sort of thing. Check out the new ABCs of Death 2 Red Band trailer below.
ABCs of Death 2 Red Band trailer:
And here's the official description/director list:
ABC's OF DEATH 2 is the follow-up to the most ambitious anthology film ever conceived with productions spanning from Nigeria to UK to Brazil and everywhere in between. It features segments directed by over two dozen of the world's leading talents in contemporary genre film. The film is comprised of twenty-six individual chapters, each helmed by a different director assigned a letter of the alphabet. The directors were then given free rein in choosing a word to create a story involving death.
Provocative, shocking, funny and at times confrontational, ABC's OF DEATH 2 is another global celebration of next generation genre film making.
Directors:
Alejandro Brugués
Bill Plympton
Chris Nash
Dennison Ramalho
Erik Matti
Evan Katz
Aharon Keshales and Navot Papushado
Hajime Ohata
Jen and Sylvia Soska
Jerome Sable
Jim Hosking
Juan Martinez Moreno
Julian Barratt
Julian Gilbey
Julien Bustillo and Alexandre Maury
Kristina Buozyte and Bruno Samper
Lancelot Imasuen
Larry Fessenden
Marvin Kren
Robert Boocheck
Robert Morgan
Rodney Ascher
Soichi Umezawa
Steven Kostanski
Todd Rohal
Vincenzo Natali