This Week In Trailers: True Trans With Laura Jane Grace, Chasing Notes, Here Comes The Night, Filmage: The Story Of Descendents/All, Money For Nothing: A History Of The Music Video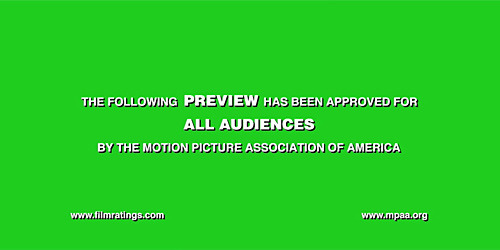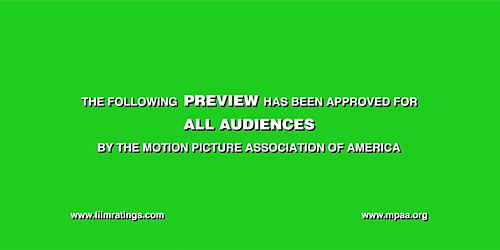 Trailers are an under-appreciated art form insofar that many times they're seen as vehicles for showing footage, explaining films away, or showing their hand about what moviegoers can expect. Foreign, domestic, independent, big budget: What better way to hone your skills as a thoughtful moviegoer than by deconstructing these little pieces of advertising? This week we get in touch who we are, celebrate some punks, remember MTV the way it began, score some music for movies and television, and get weird with our BFF.
True Trans With Laura Jane Grace Trailer
One of the first things I learned in a men's studies class in college is that sex is defined as your biology and gender is a social construct. Seemed completely straightforward at the time, but as I walked out of my youthful, naive haze I realized there were factions of people who had a hard time comprehending that some weren't comfortable in their own skin and that's OK.
What's so moving about this trailer is just how much straight talk is happening. It's still not an easy conversation to have about how you were born one way but, through self-reflection, something doesn't feel right. As well, what we see isn't the gloriousness of making this decision and having everything be a candy land fantasy come to life. No, there are struggles, there are still internal and external issues that need addressing, and there is the acceptance of a life these individuals always knew they needed to make real. No one would wish this kind of internal struggle on anyone but this trailer gives us hope that, at the end of that emotional road, something more important is found: peace.
Filmage: The Story Of Descendents/All Trailer
I have a long memory. Sometimes.
Way back in June of 2012 I saw a trailer for this documentary and was utterly smitten by its charisma. I had/still have no idea who the Descendents are but that doesn't take away from the vibe this trailer puts out there. Directors Deeedle Lecour and Matt Riggle still get me all kinds of interested in a band I honestly have only seen displayed on various shirts but never have heard live. This new trailer just comes out swinging with their arms flailing in all directions as we get blasted with the festival honors bestowed on it as Dave Grohl appears and sprinkles on his musings. The story is damn riveting. These were punk rock kids but they weren't dirtbags or trying hard to be something they weren't. Getting to know everyone here not only helps us understand the dynamic of this band but it's cut so well that we move to moment to moment without feeling we're getting shorted on what even brings us together today for this documentary. We get it, and Grohl pops up throughout this trailer, serving as the anchor for the many twists and turns in this narrative, but what's so wonderful is how much it makes us care about some dudes who were responsible for notable artists in their own right.
Money for Nothing: A History of the Music Video Trailer
I love trailers. Duh.
One of the first things, though, I cut my teeth on before trailers were my drug of choice was videos and television advertisements. These two are not mutually exclusive and, just like trailers, they are all made to help sell a product. Bottom line. Videos in the 80s, then, when MTV was getting off the ground, served as the advertisement for the artists looking to sell as much vinyl, cassettes and CDs as could be sold at your local Sam Goody. The trailer, while not particularly scintillating, and mostly academic in its presentation, makes its case that the simple fact is we can thank this medium for helping launch the careers of Michael Bay (Vanilla Ice's "I Love You"), David Fincher (Madonna's "Vogue"),  Mark Romanek (Nine Inch Nails' "Closer"), and other notable directors. This is the farm team of Hollywood talent that is first used to cultivate a sensibility with short bursts of sight and sound and then elongated to satisfy the hunger of modern audiences. What we get in this trailer is the establishment of what we're going to see while using videos as our visual guide.
Chasing Notes Trailer
We just talked about this.
Some of the points raised in the trailer above are some of the same points that this trailer raises. When we're talking about film and television scoring what we're really talking about is practical music, music that needs to perform a function. A commodity, if you will, that serves the will of the product on the screen. Director James Goodwin gingerly takes us through the process of what it's like to be a part of this orchestral world where the symphonic sensibilities of an artist get transformed into a utilitarian force to determine what will best play against the product they're asked to help bring to life. We get those on the inside telling us what it is like to live paycheck to paycheck in a literal world where nothing is guaranteed and work prospects are getting scarce. It's the everyman story that's so compelling here and the trailer does a good job in establishing the players, their talents, and why it is that we should care. They are the backbone for the entertainment we consume and what we see here just adds a level of humanity to a process is a opaque. It's a hard knock life to be dependent on others and these stories shouldn't be seen as warnings so much as they are celebrations of the people who are skilled at their craft. Real artisans at work.
Here Comes The Night Trailer
Back again.
When I watched the first trailer for this last month, a movie about what looks like two friends coming together for one night, I was smitten by its earnestness. Where usually there's the usual indicators that a movie is trying too hard to be indie, or feeling like its being delivered as a film school final project, directors Peter Shanel and Peter Kline have sprinkled something on top of this to make it rise above so many others. This trailer is a nice companion to the one I saw weeks ago because it only reinforces the angle that's being taken to sell this to the rest of us. We're on a weird ride, to be sure, but there's the sense that this means more than what we see. We don't cut away, we stick with this moment, we inhabit this moment, and the result is an advertisement that speaks to the content of a film that ought to be something more than just two dudes hanging out. It's an adventure.
Nota bene: If you have any suggestions of trailers to possibly be included in this column, even have a trailer of your own to pitch, please let me know by sending me a note at Christopher_Stipp@yahoo.com or look me up via Twitter at @Stipp
In case you missed them, here are the other trailers we covered at /Film this week: