James Gunn Will Introduce More Females Into 'Guardians Of The Galaxy' (But Not Captain Marvel)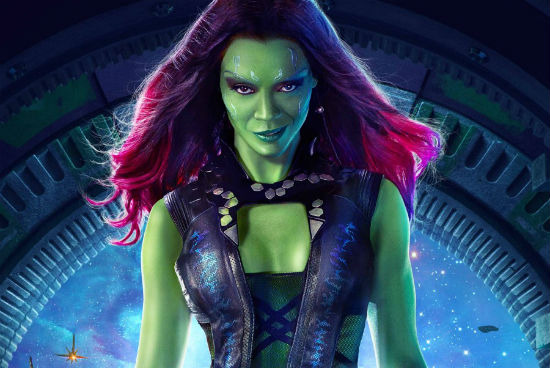 Marvel Studios has been under fire lately for its lack of female superheroes. Yes the studio has Black Widow, Gamora and the upcoming Scarlet Witch, but none have had their own solo film, and there's no solo movie on the books yet. This has people questioning the gender balance in the Marvel Universe. Guardians of the Galaxy director James Gunn think he has an answer.
Gunn appeared at at Dragon*Con in Atlanta, GA this past weekend and said he plans on adding more female members to the Guardians of the Galaxy as soon as he can. Maybe even in the sequel. However, he doesn't think Carol Danvers, originally Ms. Marvel and now Captain Marvel, will appear as he wants to keep the cosmic and Earth-bound heroes separated... at least for now.
Below, read about the possible Guardians of the Galaxy female additions as well as a rejected Stan Lee cameo.
Collider was on the scene at DragonCon, covering the Gunn panel.
When asked about female superheroes, Gunn reportedly said the Guardians of the Galaxy have a rich history of female team members and he looks forward to adding them soon. "The plan, according to Gunn, is to introduce new female characters into the world of Guardians as soon as he could," the article says.
He won't, however, be adding Carol Danvers. Gunn believes she'll appear in the Marvel Cinematic Universe soon enough, but not as part of the Guardians of the Galaxy. For now, he wants the role of displaced Earthling to be solely that of Star Lord.
Another interesting revelation is that Gunn originally wanted a different cameo for Stan Lee. Gunn wanted Lee to show up in The Collector's Museum. He would've joined the Chituari soldier, Dark Elf, Adam Warlock's cocoon, Cosmo and Howard the Duck. Groot would have discovered the Marvel legend and Lee would've flipped him off. Unfortunately, Disney didn't like that idea and instead settled on the current cameo in the film, where Lee's deemed a creepy old man. Which is less offensive than a hand gesture, apparently.
Back to the point though, do you think Gunn will introduce characters like Mantis, Angela, Nikki or Moondragon to the roster in Guardians of the Galaxy 2?