Superhero Bits: Batman V Superman, Captain America 3, Arrow, Agents Of S.H.I.E.L.D., Guardians Of The Galaxy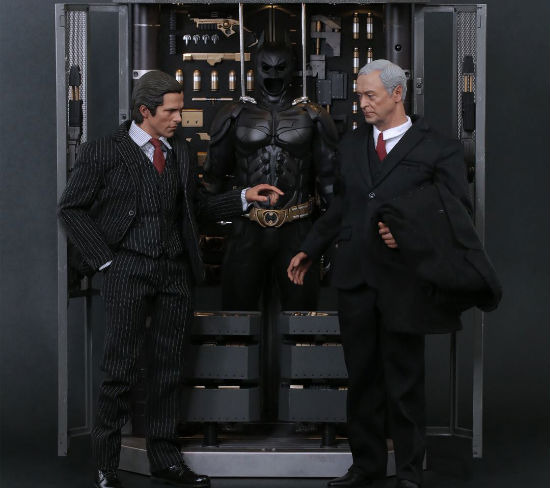 Has Jesse Eisenberg finally emerged on the set of Batman v Superman: Dawn of Justice? Want to see promos from the upcoming seasons of Agents of S.H.I.E.L.D. and Arrow? How much Hawkeye stuff was cut from the Captain America: The Winter Soldier script? Would Liam Neeson like to return to the DC Comics world? Which Drax scene was Dave Bautista upset got cut from Guardians of the Galaxy? What happens in Captain America 3, according to Anthony Mackie? Want to watch Karen Gillan shave her head for Guardians of the Galaxy? Read about all this and more in today's Superhero Bits.
Superhero Hype found this new promo for Agents of S.H.I.E.L.D. season 2.
Speaking to MTV, Liam Neeson said he has never been asked to reprise the role of Ra's al Ghul, but he would in a heartbeat, even in Arrow.
Here's also a new promo for Arrow season 3.
Dave Bautista talks about a "heartbreaking" scene in Guardians of the Galaxy that was cut for pacing where Drax explained his tattoos.
Nebula herself, Karen Gillan, finally posted the video of her shaving her head for Guardians of the Galaxy from a few years ago.
Jesse Eisenberg has finally been spotted on the set of Batman v Superman. Kind of. Check it out at Comic Book Movie.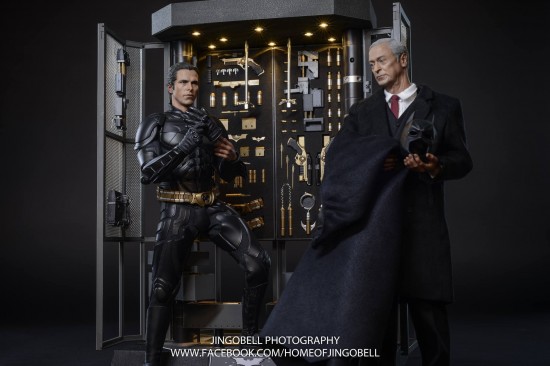 Hot Toys revealed a ton of photos of their incredibly impressive Dark Knight armory set. Head there to see many more.
At Wizard World Chicago, Anthony Mackie revealed his dream synopsis for Captain America 3:
Cap and Falcon go looking for Winter Soldier. They find him. They go through this traumatic ordeal of him transforming back into Bucky. Then, once he goes back to Bucky and we get all the craziness out of his head, then we become a three-man duo – he's got a shield, he's got an arm, and he's got wings – and we go out, and we save the world. Cue theme song. And then we go beat up Batman and Superman.
Due to the amount of graphics and images included in Superhero Bits, we have to split this post over TWO pages. Click the link above to continue to the second page of Superhero Bits.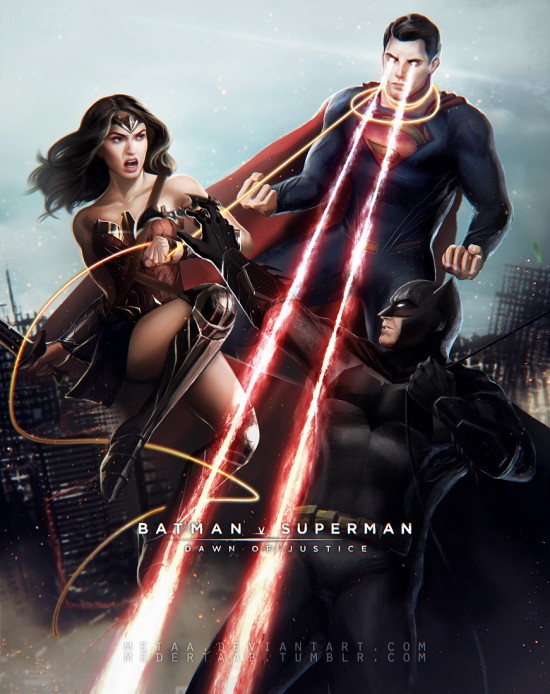 deviantARTist Metaa (via CBM) did this cool Batman v Superman fan poster.
The Russo Brothers talk about the amount of Hawkeye stuff that got cut out of Captain America: The Winter Soldier.
Dave Bautista and Michael Rooker "grooting." So funny.
Comic Book Resources talked to Stan Lee about the possibility of Black Widow getting a movie.
/Film reader Nicholas P has finally finished this Batman short film.
Filmmaker J.L. Topkis created a short film called The Gray Ghost based on the Batman: The Animated Series episode "Beware, The Gray Ghost." Read more about it and watch here.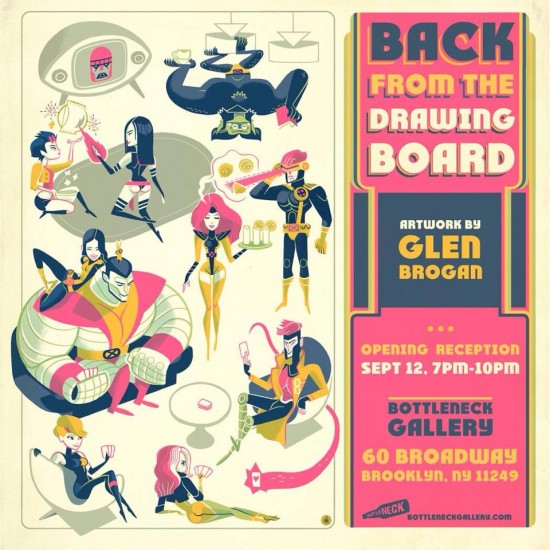 Artist Glen Brogan has a new art exhibit in the coming weeks in NY with this gorgeous X-Men piece.
James Gunn and Sean Gunn talked about Guardians of the Galaxy and the larger Marvel universe at DragonCon this weekend.