New Star Wars Rebels Short: 'Not What You Think' Featuring Ezra Bridger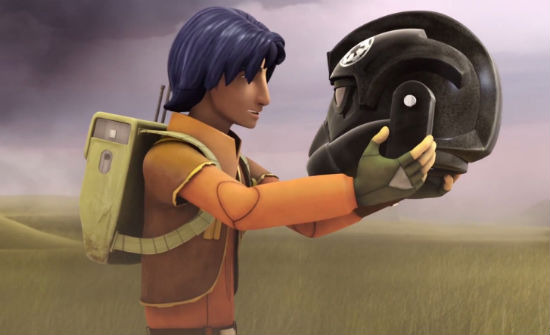 September is here, which means next month your first look at the new Star Wars universe arrives. Star Wars Rebels premieres on Disney Channel October 3 before assuming its regular slot October 13 on Disney XD. Yes, the show – which is set between Episodes III and IV – is mostly aimed at kids, but it also sets up a lot of what we can expect from Star Wars in the days, months and years ahead.
What I mean is, Rebels – and likely the upcoming movies – will explore tangents fans may have thought about, but never got to see. For an example, see the latest Star Wars Rebels short, called Not What You Think. The three minute film stars Ezra Bridger, the "hero" of Rebels, as he investigates a TIE Fighter that's been shot down. In other Star Wars properties, when a TIE Fighter was shot down, that was it. But here we see the aftermath, and get a great sense not only of Ezra as a character, but the tone of Star Wars Rebels itself. Check it out below.
Star Wars Rebels Short: Not What You Think
So besides the TIE Fighter set up, there are a few other notable moments here. First is Ezra's general demeanor. He's confident, bordering on cocky. What kind of person, let alone a young kid, would willingly engage a member of the Empire? Second, he's not all good. He's stealing from this guy. Yes, he's doing it for the right reasons but that doesn't mean it's right. And third, he has something special about him. No, I don't mean the slingshot (which I admit is a little cheesy), it's the sense to move before the blasts hit him. What is it about Ezra that makes him so good at these things? That's going to be a huge through line as Star Wars Rebels begins. Here's a hint: listen to the music.
Here are the other three Star Wars Rebels short films Disney put out in preparation for the premiere on October 3. What did you think of this one?