Stan Lee Reunites With 'Mallrats' Director Kevin Smith In 'Yoga Hosers'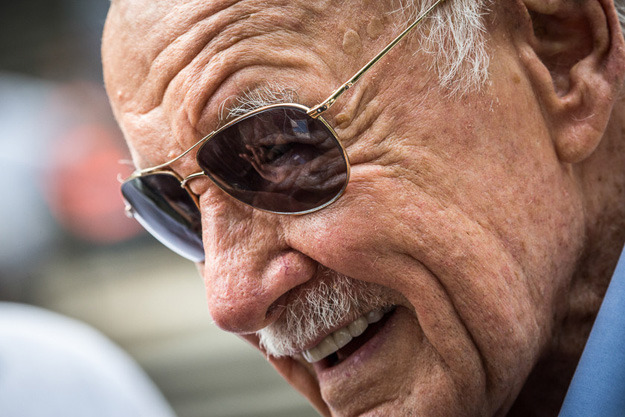 Kevin Smith has always been a comic book fan. His second and third movies were steeped in comics. To this day, he'll occasionally write a comic and even maintains a podcast about Batman. And for a comic book fan/filmmaker, there's really nothing better than getting Stan Lee to appear in your film. That happened for Smith in film number two, Mallrats, when Lee showed up – as himself – to spout a few gross words of wisdom to our hero, Brodie.
Now, almost 20 years later, Smith got Lee to return for his latest film, Yoga Hosers. Check out the image and more below.
Smith tweeted the image of Lee in the film.
20 years ago, I got a chance to direct @TheRealStanLee in MALLRATS. Last night, I got to do it again for @YogaHosers! pic.twitter.com/LTGTB06cYr

— KevinSmith (@ThatKevinSmith) August 27, 2014
And here's the image itself.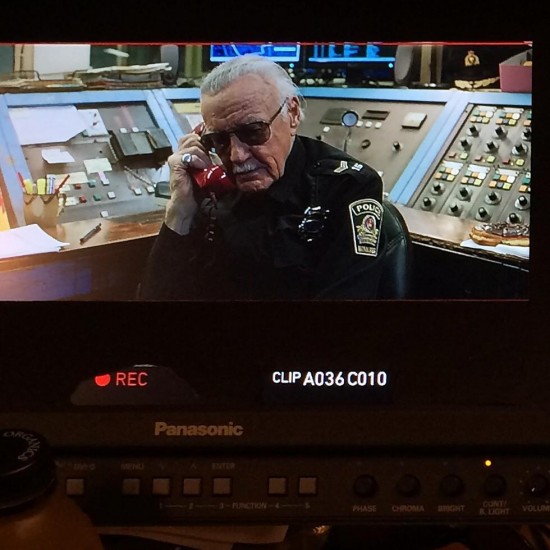 So what the heck is Yoga Hosers? It's Smith's latest film which stars his daughter, Harley Quinn Smith, and Johnny Depp's daughter, Lily-Rose Depp, as convenience store clerks. But that's where the Clerks comparisons end because here an evil rises and the girls have to fight it with "all seven Chakras, one Warrior Pose at a time." Depp himself will reprise his Tusk role of Guy Lapointe and Smith describes the film as a bit of a superhero movie, just starring 15-year-old girls.
And if Yoga Hosers is a superhero movie, Lee's role makes perfect sense. He's appeared in almost every single Marvel movie to date as the creator of almost every character we see in their movies: Spider-Man, the X-Men, the Avengers, etc.
Lee will be joined in Yoga Hosers but a good portion of the Tusk cast: Michael Parks, Justin Long, Haley Joel Osment, Genesis Rodriguez, Ralph Garman, Jennifer Schwalbach and Harley Morenstein. New additions include Tony Hale, Natasha Lyonne, Austin Butler, Adam Brody, Tyler Posey and Jason Mewes
And don't forget this class Smith/Lee camoe from the 1995 film Mallrats.
Are you excited to see the Stan Lee Yoga Hosers scene?