An 'Underworld' Reboot Is Coming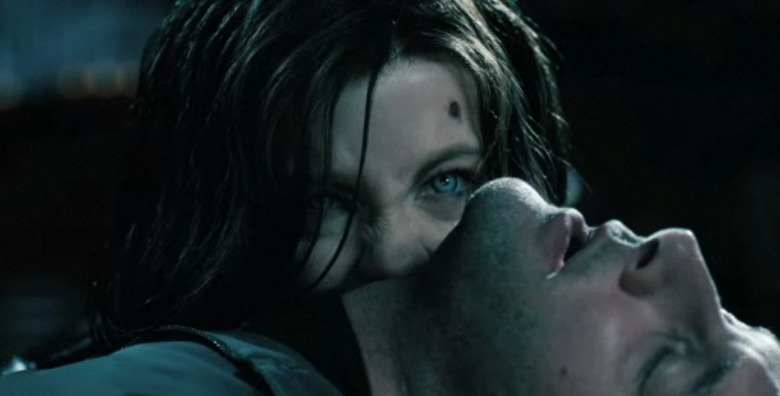 Lakeshore Entertainment thinks it's time for another trip to the Underworld. The company is moving forward with a reboot of the vampires-vs.-werewolves saga, which launched in 2003. The news comes just two years after the last installment, Underworld: Awakening, hit theaters. Get all the details on the Underworld reboot after the jump.
The original Underworld was directed by Len Wiseman, with Kate Beckinsale as vampire heroine Selene. It made $95 million, a pretty healthy return considering it cost $22 million to make. It inspired three follow-ups, 2006's Underworld: Evolution, 2009's Underworld: Rise of the Lycans, and 2012's Underworld: Awakening.
The latter was the series' highest-grossing entry to date, with $160 million worldwide. In all, the four movies have earned $458 million. Nevertheless, there hasn't been much momentum on a sequel.
Details on the Underworld reboot are hard to come by right now. Bloody Disgusting did report back in March that a new Underworld was in the works, possibly with Eve (India Eisley), Selene's daughter from Underworld: Awakening, as the lead. However, it's not clear if the project has undergone a rethink since then. At present, the Underworld reboot doesn't have a director, writer, or stars attached. It's unclear whether Wiseman or Beckinsale will be involved in any capacity.
Since it's been only a couple of years since the last Underworld movie, it's a bit surprising that Lakeshore is planning a reboot. Even Sony's Spider-Man franchise waited five years between Spider-Man 3 and The Amazing Spider-Man. If I had to guess, I'd say Lakeshore might do a reboot/sequel hybrid a la Transformers: Age of Extinction.