Charlie Hunnam Is King Arthur In Upcoming Guy Ritchie Film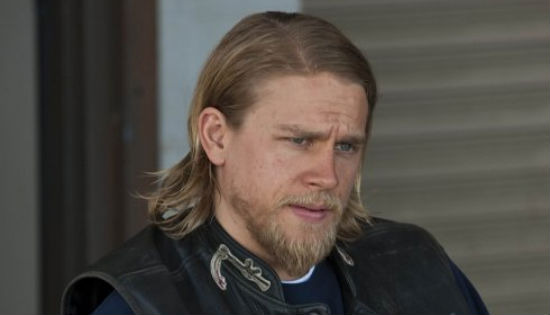 Guy Ritchie is getting ready to start a new franchise and he's just picked the main player. Charlie Hunnam, he of Pacific Rim and Sons of Anarchy fame, will play King Arthur in the Knights of the Roundtable: King Arthur, currently scheduled for release July 22, 2016. He'll likely be joined by the previously announced Idris Elba, playing a mentor role. Elizabeth Olsen is the top choice for the female lead, but has not yet committed. 
Deadline broke the Charlie Hunnam King Arthur news and Variety first reported the possible Olsen involvement.
Knights of the Roundtable: King Arthur was written by Joby Harold (2007's Awake). It's tentatively planned to be the first in a six-film series and Ritchie has been attached for several years. It was given a July 22, 2016 release date a few months ago and now things are beginning to take shape
As I said a few weeks back, since Warner Bros. is trying to launch a "Knights of the Roundtable" franchise, these are pretty strong building blocks. Hunnam was almost the star of 50 Shades of Grey but this now gives him a second franchise along with Pacific Rim. He's best known for Sons of Anarchy, and there he's the kind of badass leader which makes you imagine him as someone like King Arthur. Plus, he's definitely got that charm. He'll always be Lloyd from Undeclared to me.
Because this is the start of a potential franchise, the title is important as well. However, only a few of the trades are using the "Knights of the Roundtable" title so I guess that's still up in the air. The franchise plan makes sense because Arthur's story (and the stories around him) lend themselves to so many different iterations. Knights of the Roundtable: King Arthur could be followed by Knights of the Roundtable: Lancelot then Knights of the Roundtable: Merlin, all building into a bigger, grand adventure. That's speculative though.
So what do you think of a Pacific Rim reunion with armor and castles?