VOTD: Everything Wrong With Michael Bay's Armageddon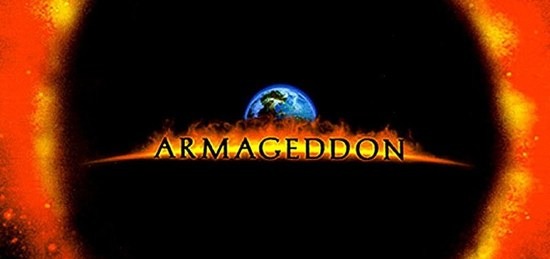 The guys at CinemaSins have returned with a new Everything Wrong With... video essay. This time the video takes a look at Michael Bay's 1998 feature film Armageddon. Some people seem to hate these videos, but it seems like few can resist from clicking through and hitting the play button. I'm sure we'll see fewer complaints in the comments this time, with a 14-minute video making fun of a Michael Bay movie.
That said, I love so much about this movie, and Bay's earlier efforts when he had a producer that was powerful enough to say "no" every once in a while. Watch Everything Wrong With Armageddon, embedded after the jump.
Directed by Michael Bay and produced by Jerry Bruckheime, Armageddon told the story of a group of blue-collar deep-core drillers who are hired by NASA to help stop a gigantic asteroid on a collision course with Earth. The movie's ensemble cast included Bruce Willis, Ben Affleck, Billy Bob Thornton, Liv Tyler, Owen Wilson, Will Patton, Peter Stormare, William Fichtner, Michael Clarke Duncan, Keith David and Steve Buscemi.
The film grossed $201.6 million in North America and $352.1 million internationally for a worldwide total of $553.7 million. Armageddon was loved by audiences but slammed by a lot of film critics. Yet it received love during the award season, garnering four Academy Award nominations, including Best Sound (Kevin O'Connell, Greg P. Russell and Keith A. Wester), Best Visual Effects, Best Sound Effects Editing, and Best Original Song ("I Don't Want to Miss a Thing" performed by Aerosmith).