'Transparent' Trailer: Amazon May Have Its First Original Hit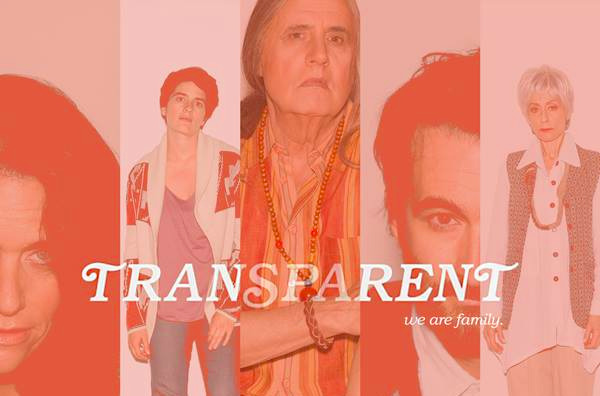 Amazon has made no secret of the fact that it wants to compete with Netflix, but so far it hasn't offered much of a challenge on the original programming front. Though the web retailer has debuted several new shows already, none have attracted nearly the attention of a House of Cards or an Orange Is the New Black.
But that could change with Transparent. The "psychosexual comedy" stars Jeffrey Tambor as a father who comes out as a trans woman late in his life, rocking the lives of his family including his ex-wife (Judith Light) and their three adult children (Amy Landecker, Jay Duplass, and Gaby Hoffmann).
The dramedy pilot earned some very strong buzz when Amazon debuted it later this year. And if the first Transparent trailer is any indication, it's likely to get even more once the full first season debuts next fall. Check out the Transparent trailer after the jump.
Transparent was created by Jill Soloway, an Emmy-nominated TV vet whose credits include Six Feet Under, United States of Tara, and How to Make It in America. She recently made her feature directing debut with Afternoon Delight, which won her the Best Director prize at the 2013 Sundance Film Festival.
The pilot alone had TV critics wondering if Transparent could be "2014's groundbreaking show" and declaring themselves "already addicted." That's not a promise that the series itself will live up to the hype, but with chatter like that we're eager to see it try.
Transparent's ten-episode first season will debut September 26 on Amazon. In addition to the top-notch main cast, the trailer features a bunch of other great actors in supporting and guest roles including Melora Hardin, Kathryn Hahn, Rob Huebel, and Carrie Brownstein.
Transparent. Written and directed by Emmy-nominee and 2013 Sundance Best Director winner Jill Soloway (Afternoon Delight, Six Feet Under and United States of Tara), Transparent is a darkly comedic story about an LA family with serious boundary issues. In this exploration of sex, memory, gender and legacy, the past and future unravel when a dramatic admission causes everyone's secrets to spill out. Jeffrey Tambor, Judith Light, Gaby Hoffman, Amy Landecker and Jay Duplass star in the pilot.