Kevin Feige Praises 'X-Men: Days Of Future Past', Disses 'X-Men: The Last Stand'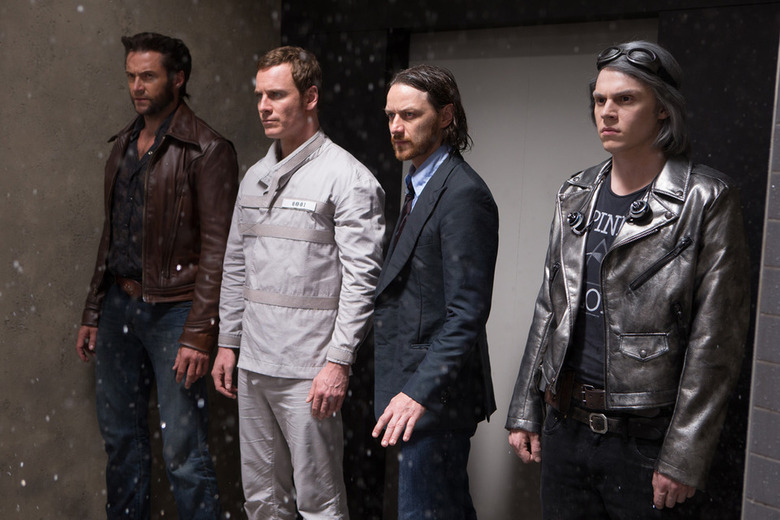 Though it's based on a Marvel Comics story, X-Men: Days of Future Past isn't a Marvel Studios movie. But that doesn't mean the president of Marvel Studios can't enjoy it all the same. Kevin Feige, who helped produce the original X-Men trilogy, praised the latest installment as a "very good" way to kickstart the franchise.
Hit the jump to read the Kevin Feige X-Men: Days of Future Past comments.
Of course, it's easy enough for Feige to be magnanimous when his Marvel Cinematic Universe is running circles around everyone else's comic book franchises. But he's not wrong — it was a very good movie, and hopefully the start of a new chapter in the long-running series.
As much as he liked Days of Future Past, though, it seems he wasn't such a fan of 2006's X-Men: The Last Stand. Feige name-checked the trilogy-closer as an example of what not to do while speaking about Iron Man 3.
"On Iron Man 3, I thought a lot about X-Men 3 and Spider-Man 3 and I thought a lot about Toy Story 3, and how to avoid falling into threequelitis, which is why we went down a lot of the roads we went down on that movie," he explained.
Lest you think Feige's just being mean here, we should point out that he executive produced both X-Men 3 and Spider-Man 3. In fact, Fox's X-Men films have a very special place in his career. He started out as an assistant producer working under Lauren Shuler Donner, and 2000's X-Men was the first producing credit he ever received.
Anyway, Feige's affection for those mutants isn't going to stop him from trying to top them. His next major release is Avengers: Age of Ultron, in which Marvel Studios will introduce its own take on Quicksilver, to be played by Aaron Taylor-Johnson – just one year after Evan Peters played the Fox version in X-Men: Days of Future Past.